Epta launches Full Transcritical Efficiency concept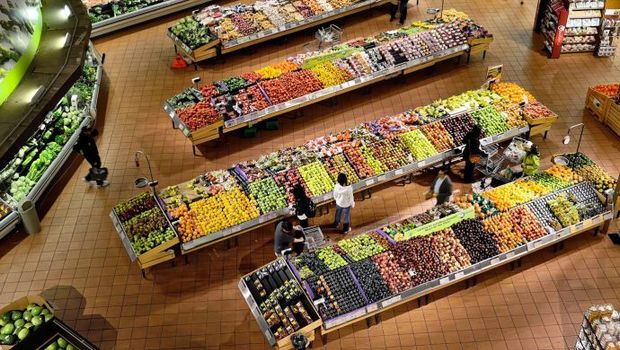 The patented solution, launched at EuroShop 2017, harnesses a liquid receiver to improve the efficiency of standard CO2 booster systems.
This week's EuroShop tradeshow in Düsseldorf, Germany, sees the launch by the Epta Group of the Full Transcritical Efficiency (FTE) solution for improving the efficiency of CO2 refrigeration systems in warmer climates.
"Eliminating superheat by flooding the evaporators is the key to increasing efficiency in warm climates," Francesco Mastrapasqua, the group's sales and marketing manager for refrigeration systems.
The evaporators of empty cabinets are overfed. "We operate empty cabinets without any superheat," Mastrapasqua explained.
Operating all the positive cabinets with flooded evaporation technology, the patented FTE solution – based on adding an intelligent liquid receiver – allows the operating temperature of the cabinets to be increased.
The liquid is delivered from the main liquid receiver to the positive and negative cabinets. "We introduce an additional low-pressure receiver to collect the liquid that's coming out of the empty cabinets. Flooding the evaporators means having a mix of liquid and vapour," Mastrapasqua explained.
"It's an extremely simple solution, based on a basic CO2 booster system. The cabinets are the same as always for CO2. All we add is this intermediate intelligent liquid receiver," he said.
The intelligent 'FTE' liquid receiver acts as a liquid separator. "On the lower side of the receiver, I'll accumulate liquid, and on the upper side, I'll accumulate vapour," Mastrapasqua said.
Epta connects the intermediate low-pressure receiver directly to the frozen food cabinets and delivers the liquid accumulated directly to the low-temperature cabinets.
The solution works all year round, in all climate types. Testing carried out over a two-year period in Italy demonstrated that is capable of delivering a stable efficiency gain of around 10%, he argued.
By keeping the compressors well lubricated with oil, the solution has also been certified compressor-friendly by German manufacturer Bitzer.