Fridge plant suspect in fatal ammonia leak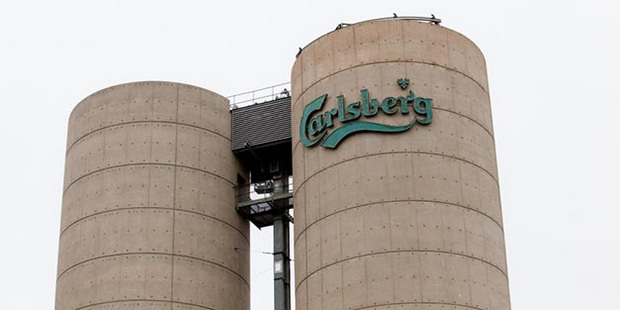 Investigators have so far refused to confirm or deny whether the refrigeration system was the source of yesterday's fatal ammonia leak at the Carlsberg brewery in Northampton.
The leak at around 12.30 yesterday afternoon, which sent emergency services rushing to the site in Bridge Street, Northampton, is now the subject of a joint police and Health and Safety Executive investigation.
A man in his 40s died and 11 brewery workers, nine firefighters and two police officers were taken to hospital. One of the workers remains in a serious but stable condition.
A report has been prepared for the coroner in relation to the death but formal identification and a post mortem are yet to take place.
Ammonia is known to be used for process refrigeration in the Northampton plant but it has not yet been confirmed whether this was the source of the leak. The police were unable to comment and a Carlsberg spokesman told: "Investigations are ongoing – we will not be making a further comment at this time."
Ammonia refrigeration is used in all Carlsberg breweries and the plant at Northampton is thought to be a large one – the Cooling Post believing it could be around 9MW. It is also believed that the plant is serviced and maintained by in-house Carlsberg engineers.
Police confirmed that the ammonia leak was confined to the site. Production at the brewery has been stopped whilst the investigation takes place ​Julian Momen, chief executive officer, Carlsberg UK, said: "We are working closely with the authorities to investigate how this incident occurred and we will be in a position to say more once a full investigation has been concluded."