France predicts bright 2017 for natural refrigerants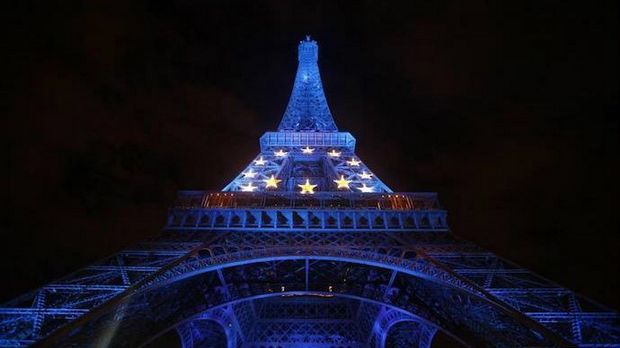 The Kigali Amendment to the Montreal Protocol will help increase investment in natural refrigerant technologies, according to the French government.
The Kigali Amendment to the Montreal Protocol will lead companies to invest in natural refrigerant-based HVAC&R systems as the HFC phase-down gathers pace, Florian Veyssilier, a policy advisor in the French Ministry of Ecology, Sustainable Development and Energy, told this website in an exclusive interview.
On 15 October in Rwandan capital Kigali, the world clinched an historic deal to limit the production and use of HFCs. The Kigali amendment – which is legally binding for all 197 Parties to the Montreal Protocol – sees developed countries take the lead on phasing down these potent greenhouse gases, starting with a 10% reduction in 2019 and delivering an 85% cut in 2036 (compared to the 2011-2013 baseline).
Hailing the Kigali deal as one of the most important events for refrigerant gases for a decade, Veyssiler argues that, "it sent a strong message to companies, both using or producing such gases, that all countries in the world want to give up HFCs".
"This clear target will lead companies to invest in alternative gases, including natural [refrigerant] gases," he said.
In the EU, natural refrigerants including CO2, hydrocarbons and ammonia will have a key role to play in the context of the HFC phase-down taking place under the bloc's F-Gas Regulation, which entered into force in 2015 and aims to reduce Europe's HFC use by 79% by 2030. To help deliver this target, it is progressively banning the use of certain HFCs in different types of new equipment. In 2022, for example, bans on using certain HFCs (GWP ≥ 150) in new centralised and plug-in commercial refrigeration equipment will come into effect.
"2017 should be the year to start a new era for natural refrigerant technology. In Europe, at the end of the year, there will be a reduction of HFC quotas by 37% compared to 2015, as decided in the EU F-Gas Regulation. This gives room for natural refrigerant technology," Veyssilier argued.
"We hope the market share of this technology will grow rapidly, thanks to the very low GWP of all gases we are referring to under the name 'natural refrigerants', the large number of gas producers which makes these gases easily available and cheap, and to the increase of equipment producers offering a solution to every kind of use," he said.