The first trailer with the new refrigeration unit has started operation in the Netherlands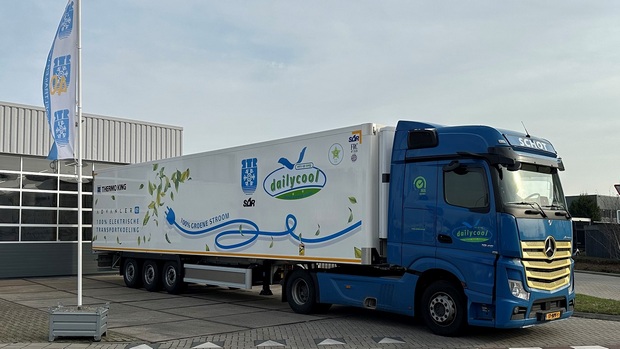 Thermo King announced that the first trailer featuring the new Advancer-e engineless and electric trailer refrigeration unit started operations in the Netherlands.
The new electric Advancer-e unit in RTR fleet is powered by the Thermo King Energ-e Pack (battery and power management system), while the refrigeration unit has been designed to be power-agnostic and compatible with all major engine-alternative power sources including the Thermo King AxlePower, Frigoblock's alternator and inverter technology, as well as shore-power when stationed at the depot.
With its fully electric architecture, one Advancer-e unit can reduce a trailer fleet's carbon footprint by up to 10 tonnes of CO2 per year. Advancer-e is compatible with any tractor for inner-city deliveries or for long-haul assignments ensuring no direct emissions, whisper quiet operation and fewer moving parts that mean lower overall maintenance requirements and cost. The flexibility of the Advancer-e enables transport companies to be more than a step ahead of changing low-emission legislation. Combined with the same A-Series controller and intuitive telematics, the Advancer-e delivers sustainability advantages and temperature control efficiency – top strategic priorities for many transport companies making the move toward full electrification.