EPA looks to rescind HFC leak controls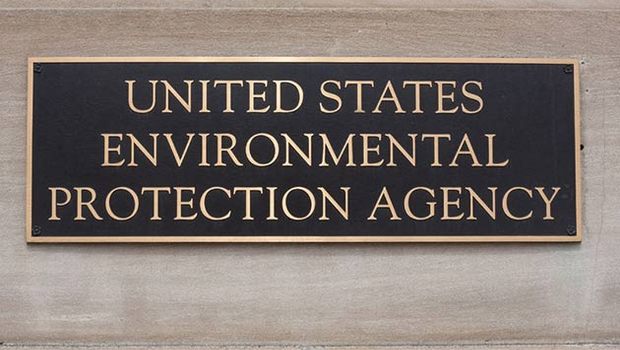 The US Environmental Protection Agency is looking to roll back its rules relating to HFC leak checking and is seeking comment on other rules on refrigerant recovery and refrigerant handling.
The EPA's Refrigerant Management proposed rule would rescind Obama-era regulations to control leaks and the venting of HFC refrigerants from refrigeration and air conditioning equipment. This proposal also requests public comment on rescinding other provisions that were extended to HFCs.
If passed, appliances with 50 or more pounds (23kg) of HFC refrigerants would not be subject to leak rate calculations when refrigerant is added to an appliance, neither would there be a requirement to repair an appliance that leaks above a threshold leak rate. Verification tests on repairs would not be required, nor would there be a need to conduct periodic leak inspections on appliances that exceed the threshold leak rate.
The proposal has received strong criticism from the Environmental Investigation Agency (EIA). "The proposed roll back of pivotal controls, intended to reduce superpollutant leaks from some of the highest leaking systems operating today, flies directly in the face of common sense," said Avipsa Mahapatra, EIA climate campaign lead."Without these EPA controls, only California currently has a programme to limit leaks of such superpollutants. Facilities across the rest of the country now will be allowed to leak and vent unlimited quantities of HFCs with no accountability," she added.
The leakage controls under Section 608 of the Clean Air Act were put in place to curtail emissions of refrigerants by regulating the allowable refrigerant leakage rates of refrigeration and air conditioning systems. Originally, the refrigerant leak limits only applied to ozone depleting refrigerants, but were extended in 2016 under the Obama administration to cover HFCs as well, due to their global warming potential. The rules were scheduled to take effect on January 1, 2019.
Under the proposed new rule, leakage controls on ozone-depleting refrigerants will remain in place.
The EPA is also requesting comment on rescinding other provisions including the need for anyone purchasing or handling refrigerants to be a Section 608-certified technician; the level to which systems must be evacuated before servicing or disposing of an appliance; the requirement for the final disposer of small appliances, like refrigerators and window air conditioners, to ensure and document that refrigerant is recovered before final disposal, and the necessity for all used refrigerant to be reclaimed to industry purity standards before it can be sold to another appliance owner.
Savings
The EPA says its Refrigerant Management proposed rule would generate approximately $40m in regulatory savings annually.
"These rules would provide greater certainty to the regulated community in areas where previous EPA actions exceeded its legal authority or caused confusion and undue burdens," said EPA acting administrator Andrew Wheeler. "A lack of certainty from EPA hinders environmental protections and causes paralysis in the marketplace, and we are committed to fixing that."
EPA will take comment on the proposed rule for 45 days after the proposal is published in the Federal Register and will hold a public hearing in Washington, DC. Details on the public hearing will be available shortly.