Emerson presents 'farm to fork' concept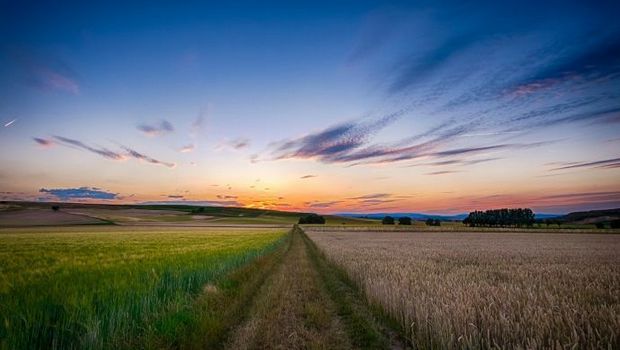 The company is seeking to provide sustainable cold chain solutions across the food production cycle, from harvest to distribution.
With natural refrigerant-based HVAC&R solutions fast becoming standard in the European food retail sector, Emerson is ready to provide sustainable cooling solutions throughout the cold chain – from farm to fork, Sylvain Lamy, director of refrigeration marketing at Emerson Commercial & Residential Solutions, said.
The 'farm to fork' concept sees the company provide natural refrigerant-based HVAC&R options from harvest and processing to transportation and distribution – as well as for the supermarket itself. "We're looking at the entire cold chain," Lamy said.
"CO2 technology is not just about compressors. It's also about flow controls, electronic controls, gas controllers, supervision systems, monitoring, and retail services", he explained.
Plug 'n' play trend is here to stay
Different types of CO2 installation are suited to different applications, such as large centralised racks for supermarkets or integrated display case systems. "We try to speak the end user's language," Lamy said.
He believes part of the European retail sector remains undecided whether to opt for centralised or more flexible CO2 systems as their chosen means of complying with the EU F-Gas Regulation. "So we also promote distributed systems of multiple condensing units," Lamy said.
At Chillventa 2016, Emerson debuted its new range of EazyCool outdoor plug 'n' play condensing units for medium-temperature CO2 transcritical refrigeration applications. The three models – which are currently undergoing field trials ahead of their official launch later this year – offer cooling capacities ranging from 9-15 kW.
At the heart of the unit is the Stream CO2 compressor, an inverter that modulates compressor frequency to adapt to the cooling load, and a system controller. The controller features Modbus communication and supports cloud monitoring.
"Inside our condensing units, you'll find our flow controls, our electronics, our compressors – everything to do with a refrigeration system is inside," he explained.
A number of players have recently entered the condensing unit market in Europe. Yet Emerson believes that by offering fully integrated plug 'n' play units, its solutions stand out from the crowd. "From a technological and performance standpoint, I believe we will have a competitive edge," Lamy said.
"The compressors are one thing, but it's developing the electronics where you can make the biggest difference. We have all the capabilities in our company to develop that," he explained.