Embraco shows off propane efficiency in Slovakia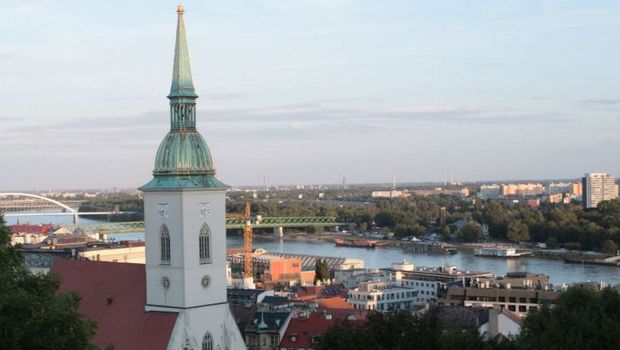 The Brazilian compressor manufacturer told the 9th International Conference on Compressors and Coolants that propane increases the efficiency of the compressor by 30% compared to HFCs.
Jozef Sedliak, a product specialist at Brazilian multinational compressor manufacturer Embraco, told the 9th International Conference on Compressors and Coolants (held near Bratislava, Slovakia from 6-8 September 2017) that propane is the most sustainable refrigerant, hailing its efficiency and ability to replace HFC R134a and HFC blend R404A.
Compared to a compressor using HFCs, Sedilak pointed out that a propane-based model can deliver an efficiency increase of 30%, arguing that the commercial refrigeration market will embrace this technology more quickly than expected.
Propane represents the best solution for the long term. he told the audience at the conference, organised by the International Institute of Refrigeration and the Slovakian Refrigeration and Air-conditioning Association.
"We need to find a refrigerant [for a lot of reasons]. The Kigali Amendment on the HFC phase-down is speeding up, we need to keep under 2oC max" to meet the goals of the Paris Climate Agreement, he said.
Sedliak believes the EU has a very clear strategy on reducing HFCs and meeting its climate goals. "The effort of the US EPA was rejected [to reduce HFCs under the SNAP programme] but California is already starting to plan," he pointed out.
California has long set the pace for environmental action nationally. It passed California Senate Bill 1383 last year, requiring a 40% reduction in annual HFC emissions below 2013 levels by 2030. To achieve that goal, the California Air Resources Board adopted a Short-Lived Climate Pollutant (SLCP) Strategy this year with four proposed measures to reduce HFCs.
Legislation to deliver the objectives of the SLCP is yet to be passed.
Sedliak told the conference that in addition to efficiency, low GWP and industry pressure, the light commercial and commercial refrigeration market is likely to go towards hydrocarbons like propane for other reasons too.
"The key benefit with propane is working with low pressures [making it easy to use] compared to R404A and A2Ls (HFOs) that use high pressures," he said. "Efficiency is best with propane."