Embraco: HFCs becoming 'more expensive'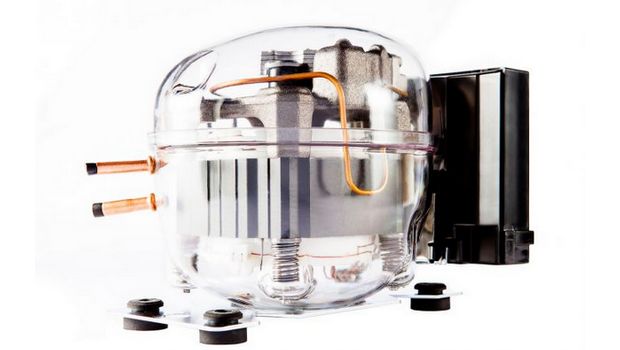 The global manufacturer of hermetic compressors for refrigeration says HFC units may become unfeasible for large-scale production in the near future.
Brazilian compressor manufacturer Embraco sees opportunities for R290-based refrigeration technologies as HFCs are becoming more expensive and may soon become unsuitable for widespread production.
"HFCs are becoming more expensive and may become unfeasible for large-scale production in the near future," Esequias Pereira, Commercial Sr. Manager for Asia, Embraco.
Guided by its 2020 vision of becoming a market leader everywhere, Embraco will continue to establish new partnerships in both commercial and household sectors globally, such as Japan, Thailand, Korea, and India among others.
India's population of almost 1.2 billion is the world's second largest population. Its electricity costs are very high and about 40% of food produced is wasted due to poor conservation. To address this issue, since 2013, the Indian government has encouraged refrigeration development in the country, through fiscal reform, product cost and tax reductions, which is increasing energy efficiency and cost effectiveness.
Since 2016 Embraco has invested in the Indian market to promote R290 as a mainstream refrigerant for light commercial applications. These solutions are reaching manufacturers such as Western Equipments (part of Hoshizaki International Group), which has become one of India's largest commercial refrigeration equipment manufacturers with an installed capacity of over 200,000 units per year.
"The shift towards using natural refrigerants should be intensive during 2017 and 2018 and we have the know-how to provide support for products and assembly line conversions, including trainings," Pereira said.
He added: "We are convinced that the best solution is R290. For this reason, Embraco has a huge opportunity to strengthen its position in the region as a multinational focused on innovation and one of the largest global manufacturers of hermetic compressors for refrigeration."