Danfoss opens new US test lab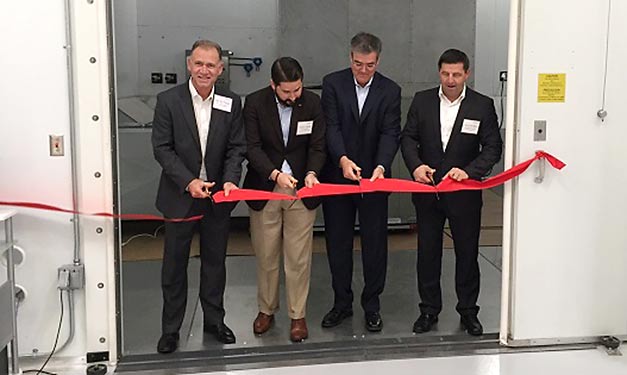 Danfoss has opened the first test chamber at its new Engineering Tomorrow Application Development Centre in Tallahassee, Florida.
The new chamber, which can accommodate air conditioning systems up to 12.5 tons, is the first of three psychrometric rooms which will provide testing air conditioning systems, including residential equipment and rooftop units from 2.5 to 50 tons and air-cooled chillers up to 150 tons.
"This laboratory joins a family of Application Development Centres around the world that are actively working to advance our research and development initiatives and help our customers engineer tomorrow," commented Danfoss Cooling Solutions president Jurgen Fischer.
"One of the major drivers behind the significant investment in this Application Development Centre is the increasing federal regulations and testing requirements impacting the HVACR industry, including aggressive energy-efficiency standards from US Department of Energy and new targets for environmentally-friendly, low-GWP refrigerants from US Environmental Protection Agency," said John Galyen, president, Danfoss North America. "This Application Development Centre will allow us to help our industry prepare for the transition ahead by providing much needed lab capacity to ensure compliance."
The Application Development Centre is expected to be fully operational in early 2017.