Daikin VRV 5 contributes to green building award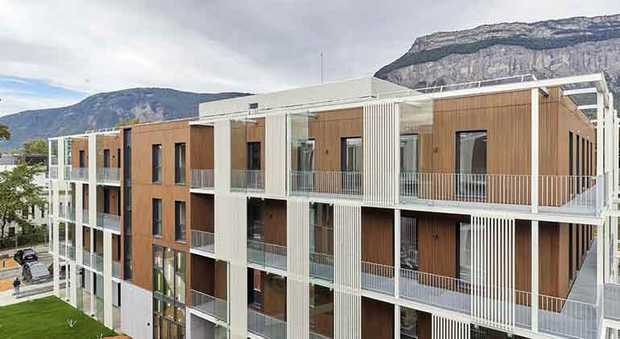 Daikin VRV 5 series heat pump air conditioners are contributing to the low carbon footprint of a new commercial office complex in Grenoble.
With the focus on lowering its carbon impact, the Artea Group, a major player in real estate in France and Europe, explored every aspect of construction, from a rooftop solar-powered plant to a composite facade cladding made up of 95% recycled wood chips, high performance insulation and energy-saving climate control systems.
The new Arteparc commercial complex, a joint development with the Banque des Territoires spearheaded by the Artea Group, comprises over 25,000m2 of floor space, spread over six buildings. The first three have now been completed using Daikin's VRV system.
Daikin was commissioned to supply climate control systems for four new buildings. A total of 102 VRV 5-S units with a mix of 4, 5 and 6hp models were fitted, linked to 465 indoor units. The study undertaken during development also looked at air flows in order optimise the full installation. The system will be monitored in order to further optimise the energy efficiency of the VRV solution.
Artea's plans for the second installation phase, scheduled for late 2022, include Daikin's newest VRV 5 Heat Recovery units.