Daikin R32 keeps the servers cool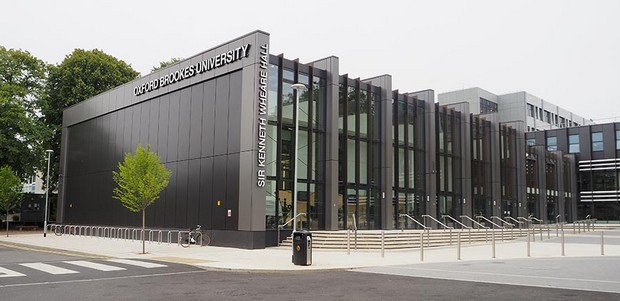 A forward-thinking, environmentally-aware university has included Daikin split systems, using lower GWP refrigerant R32, in a major refurb of its School of Business.
The 9,000m² Clerici Building on the main Headington campus of Oxford Brookes University has undergone a massive £34m upgrade as part of the university's overall plan to modernise and rationalise facilities.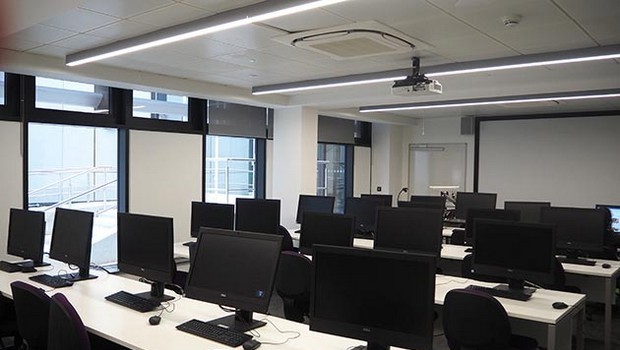 That upgrade included the relocation of its School of Business from the Wheatley campus to a 1960s building on the Headington campus. Part of the refurbishment to provide a range of modern teaching and study spaces included the installation of a total of 10 Daikin R32 split systems. These provide cooling for the vital server rooms and the ground floor café.
"With the R32 systems we are accelerating the swing to 'greener' refrigerants – which not only sets a good example in the community but also gives us the economic benefits of the new technology," said Gavin Hodgson, the university's energy and carbon reduction specialist. "The university was among the first users of condensing boilers for more efficient heating. That proved to be an excellent decision, and we are confident that this choice of air conditioning systems will be at least as good."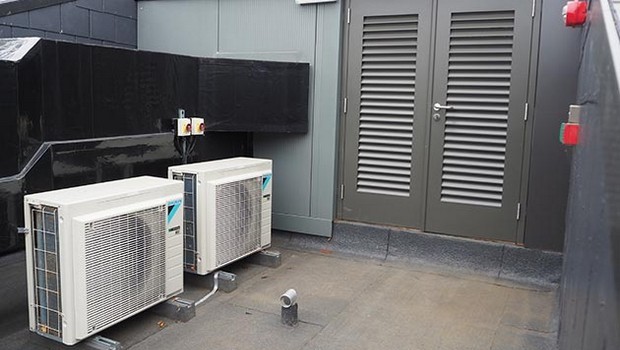 The Daikin Split systems consist of condensing units mounted on the roof of the four storey building to serve wall-mounted fan coil units with 7.1kW nominal cooling in the communications rooms below, two on each floor and one in the adjoining rebuilt main hall. There is also a Daikin R32 Sky Air A-Series system with a 6.8kW Roundflow cassette serving the ground floor café area.
All the systems were installed by Manchester-based Daikin D1 Installers Building Environmental Solutions.