Daikin to launch more R32 units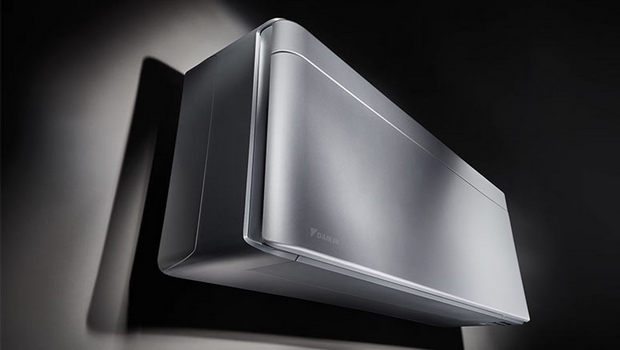 Daikin is to launch two new R32 air conditioners in Europe – the Stylish and Sensira.
Inspired by the success of its Daikin Emura and Ururu Sarara units, the new split systems offer greater efficiency thanks to the lower GWP refrigerant R32.
The new Stylish air conditioning unit to be launched next month is said to combine the best of performance and design. With an A+++ rating for both heating and cooling, Daikin claims that Stylish will be one of the most energy efficient air conditioners available on the market.
Measuring just 798mm wide x 189mm deep x 295mm high, the Stylish is claimed by Daikin to be one of the thinnest and most compact indoor units as well. Units will be available in capacities from 2-5kW cooling and 2.5 to 5.8kW heating.
It will also offer the choice of three colours: white, silver and blackwood.
Stylish uses a newly designed fan to optimise airflow for higher energy efficiency at low sound levels. It uses specially designed flaps to create the Coanda effect, optimising the airflow for a more comfortable climate.