Daikin offers chiller witness tests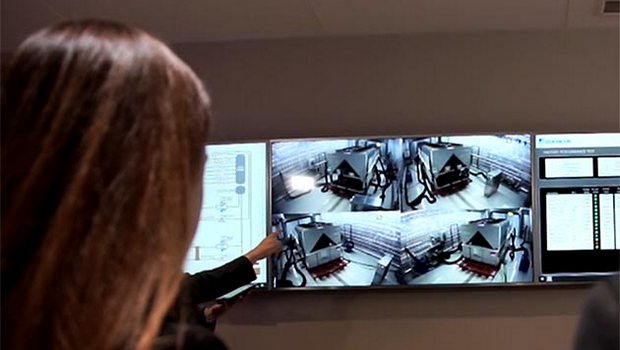 Along with the opening of a new climatic test chamber at its Italian chiller factory, Daikin Applied Europe has announced a new witness testing service for clients.
The new facility, based at Cecchina, near Rome, is said to offer testing to recognised international standards across a range of operational modes, in all climate conditions.
The development follows significant investment at Daikin Applied Europe's Cecchina factory in 2016. New production lines dedicated to water-cooled chillers have since been introduced, together with the development of new testing infrastructures.
Testing regime
The state-of the-art testing centre is said to follow a rigorous set of procedures to ensure proper operation of Daikin products in any environment. The new testing regime has been independently verified and accredited to EN 14511:2013, ISO 9614:2009 and other major recognised European and American HVACR industry standards. In addition, the climatic chamber has been approved by the US Air Conditioning, Heating and Refrigeration Institute (AHRI), with tests on air-cooled units for the Eurovent testing campaign being conducted in the new Daikin facility.
The new climatic chamber can accommodate a range of units, including air- and water-cooled chillers of up to 2000kW cooling capacity, supporting up to 30 fans. Three test stands dedicated solely to water-cooled chillers allow the testing of units in 2MW, 4MW or 11MW cooling capacities.
Climate conditions can be set from southern European conditions to colder northern regions, with temperatures as low as -15°C. Middle Eastern hot ambient temperature conditions can also be simulated, up to +52°C.
Combined with an extended voltage and frequency range, Daikin says the breadth of configuration options offers the flexibility to simulate all applications in heating and cooling modes at full and part load.
The climatic chamber also allows free cooling, heat recovery and heat pump tests, multipurpose 4-pipes to 6-pipes units and engineering-grade acoustic testing. In addition, the centre offers testing for glycol-based cooling solutions with leaving water temperatures down to -8°C.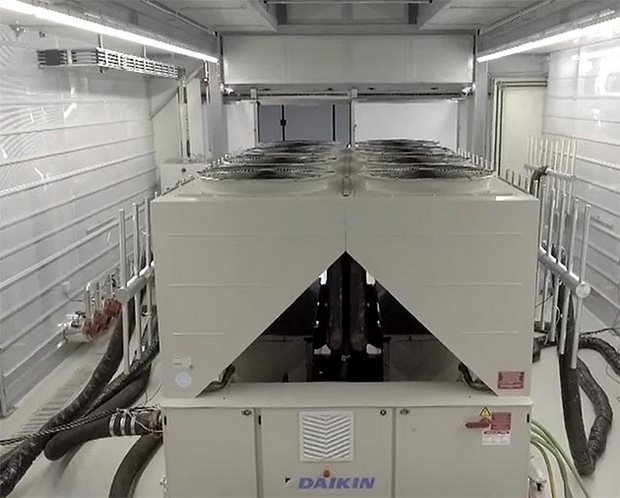 Customer lounge
Adjacent to the testing chamber, a new fully-equipped customer lounge allows customers and consultants to view the testing process directly through a viewing window or to access performance data remotely via a monitor. Dedicated meeting space are said to be available for open project discussions on product and design aspects.
"Our new testing service supports Daikin's continual advancement in HVACR production and product development. From this month our customers can now benefit from added peace of mind regarding Daikin systems integration and performance in use. The flexibility in configuration and resources available takes testing to a higher plane, with the added benefit of being able to leverage Daikin's professional expertise on site", said Claudio Capozio, CEO of Daikin Applied Europe.
Daikin says the new testing centre will be available for use from the beginning of October 2018, with tests now being scheduled for new orders confirmed as of August.