COP 22: 'Time to improve refrigeration efficiency'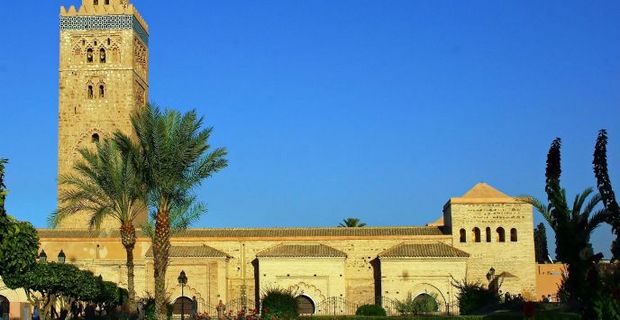 Didier Coulomb, director-general of the International Institute of Refrigeration (IIR), argued at COP 22 that the refrigeration and air-conditioning sector can play a greater role in addressing climate change.
Didier Coulomb, director-general of the International Institute of Refrigeration, put pressure on the refrigeration and air-conditioning sector not just to phase down HFCs under the Kigali Agreement – which could deliver significant reductions in global emissions – but also to reduce energy consumption.
The Kigali Amendment to the Montreal Protocol on phasing down hydrofluorocarbons (HFCs) could prevent 0.5°C of global warming by 2100, but Coulomb warned that more substantial change is needed to deliver the long-term goal in the Paris Agreement of limiting the Earth's warming to well below 2°C.
Energy efficiency must be top priority
"The replacement of today's technologies using high GWP refrigerants needs to go hand in hand with a true effort of increasing the energy efficiency of facilities and systems more generally," Coulomb told delegates to the United Nations climate change conference (COP 22) in Marrakesh, Morocco (held on 7-18 November).
The IIR chief pointed out that refrigeration, including air conditioning and heat pumps, accounts for around 17% of world electricity consumption. "The power consumption of refrigerated facilities needs to be reduced in a drastic way," he argued.
Europe is already moving. The EU's 'Winter Package' of climate legislation, published by the European Commission on 30 November, proposes to increase energy efficiency by 30% and cut CO2 emissions by 40% by 2030 compared to 1990 levels.
Stephan Singer, senior advisor on global energy policies at Climate Action Network International, an NGO, told an event hosted by the Centre for European Policy Studies (CEPS) think-tank on 6 December that the Commission proposals lacked ambition. "The Winter Package could have done more. We in the EU can do more. The Commission could have been tougher on the member states that wanted less ambition," Singer said.
The European Parliament had also previously called for a 40% energy efficiency increase, but the European Commission and certain member states were more cautious amid concerns that 40% may prove difficult to deliver. All three EU institutions must back the target before it can be enshrined into law.
Elsewhere at COP22, the Least Developed Countries Group – made up of the world's 48 poorest countries including DR Congo, Nepal and Ethiopia – announced the launch of its Renewable Energy and Energy Efficiency Initiative (REEEI) for Sustainable Development.
The REEEI is a knowledge-sharing platform that could help developing nations to fulfill their climate pledges and help them get access to energy.
The US, Canada, Mexico and Germany also presented strategies to cut their emissions by mid-century at the UN talks. Germany is targeting an 80-95% cut from 1990 levels in line with EU ambitions, while the US and Canada's plans aim for an 80% reduction in emissions from 2005 levels by 2050.
Yvon Slingenberg, a director in the European Commission's climate action department, told the CEPS event that, "we [the EU] have looked to be ambitious after Marrakesh. We will achieve the goals of the Paris Agreement".
Standards need re-addressing
However, the IIR's Coulomb warns that it is difficult to switch to more climate-friendly and efficient alternatives to HFCs, without first changing the strict standards many countries have for climate-friendly technologies.
"Both national and international bodies need to adapt current standards and regulations to make the implementation of new technologies that may be hazardous in terms of safety easier," he argued.
A draft European Commission report to be published under the EU's F-Gas Regulation on phasing down HFCs, calls for regulation governing hydrocarbons to be adapted to encourage wider rollout of hydrocarbons for refrigeration, air conditioning and heat pump applications.
Local building codes and fire regulations, as well as transport and storage-related codes, can "severely restrict" the use of flammable refrigerants in many EU countries, the report warns.
The situation may improve in 2017, as both international and American standard bodies have already begun to look into changing the rules for hydrocarbon refrigerants.