Container leasing giant opts for CO2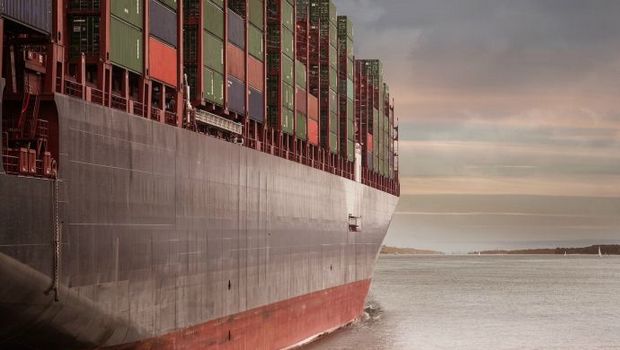 Coming hot on the heels of Maersk Line's decision to invest in Carrier Transicold's NaturaLINE container refrigeration system, Singapore-based Seaco Global Limited – one of the world's leading shipping container leasing companies – has ordered 100 of the units.
"With a refrigerated fleet of 170,000 containers, Seaco monitors the new technology being developed to meet environmental legislation and supports all measures toward protection of the planet," said Paul Merritt, chief operating officer for Singapore-based Seaco.
"Seaco's first order of NaturaLINE units is an important strategic step with the new generation of refrigerant unit gases, and we are pleased with Carrier's commitment to developing environmentally responsible solutions."
The move is another demonstration of natural refrigerants' penetration into maritime sector following a September decision by Maersk Line – the world's largest shipping container company – to begin testing 100 refrigerated shipping containers fitted with the NaturaLINE system at the port of Santa Marta in Colombia.
"Carrier has long enjoyed a close working relationship with Seaco and we commend its leadership for the vision to enhance its offerings with a sustainable natural-refrigerant solution," said David Appel, president, Carrier Transicold & Refrigeration Systems. "In addition to sustainability and energy efficiency, the NaturaLINE system also offers outstanding refrigeration performance."
Seaco's NaturaLINE units are currently being assembled at Carrier Transicold's container refrigeration facility in Singapore and will be placed onto 40-foot high-cube boxes.
About the NaturaLINE system
Carrier Transicold's NaturaLINE system is the first container refrigeration system to use CO2.
CO2 has a GWP of just 1, making it the baseline against which traditional container unit refrigerants – with GWPs thousands of times higher – are compared.
It has already demonstrated that it is an environmentally sustainable alternative for overseas shipping of perishable goods. First made commercially available at Intermodal Europe 2013, the NaturaLINE system has logged tens of thousands of service hours in testing and hundreds of thousands of nautical miles for customers.
The system includes several innovations:
Purpose-built, multi-stage compressor with variable speed drive to maximise capacity and minimise power consumption.
Gas cooler with a wrap-around design and optimized heat transfer surfaces.
Flash tank heat exchanger to maximise cooling performance.
Operational temperatures varied from set points ranging from -22 to 13 degrees Celsius on Atlantic and Pacific routes of a duration of 4-29 days.
Optimised to provide energy efficiency over a range of performance conditions, the NaturaLINE unit significantly reduces on-board power generation requirements, saving on fuel consumption and reducing operational costs.