CO2 transcritical underway in China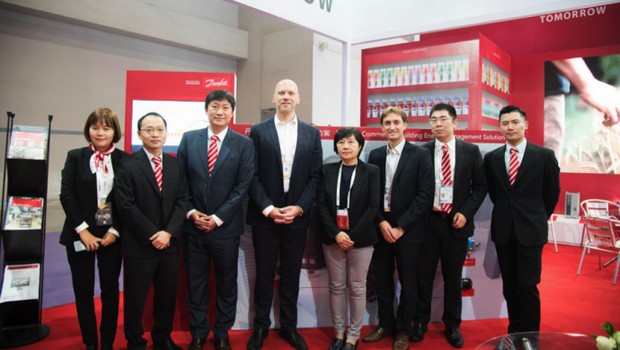 Representatives from leading CO2 component and system suppliers spoke about upcoming projects in China and what is driving the market at ChinaShop 2017.
Component manufacturer CAREL revealed its involvement in a transcritical CO2 project this year in China.
"Actually we are doing the first transcritical natural refrigerant shops that are happening in China," said Frank Xia, head of sales and marketing for the China region at CAREL Electronic (Suzhou) Co., Ltd.
"The project is [currently] ongoing and most probably in November, we will be finished with all the commissioning. And I think in December we can say it will start running."
In addition, CAREL was exhibiting several CO2 solutions for convenience stores, supermarkets, and bottle coolers at the show.
CAREL's expectation of the growth of the CO2 market, Xia explained, was based on an increase in environmental sustainability awareness in China.
"We believe that in China, the environment will be most important not only from the government side but also from the people who are looking for a better environment," Xia said.
Yin Xi De, general manager for Panasonic Appliances Refrigeration System (Dalian) Co., Ltd. echoed this sentiment, talking about Panasonic's plans to develop CO2 in China.
"In 2018, we will be adding to our product lineup of CO2 transcritical systems, because of the trend in China, and around the world, to be more energy efficient and environmentally sustainable," Xi De said.
"Next year, we are also planning to showcase a demonstration project at the show. Additionally, we are using the technology and knowhow from Panasonic Japan to develop CO2 transcritical systems in China for Chinese retail stores."
Jackie Xiao, marketing communications manager for Danfoss agreed, saying, "we think that now, the green journey in China is growing very fast and its really the focus of this industry and all these technologies".