CO2 refrigerant faces supply issues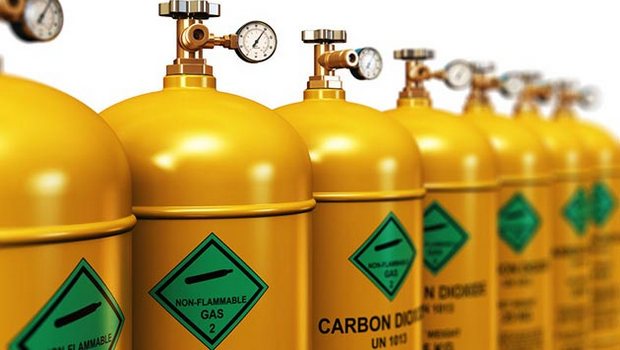 Refrigerant suppliers have moved to reassure customers after stories emerged of severe shortages affecting European supplies of CO2.
The air conditioning and refrigeration industry, beset by huge price increases and supply issues with traditional HFCs over the last 18 months, has been urged to move to "natural" refrigerants like CO2. Now, it appears that CO2, a refrigerant which is beginning to dominate as the long-term solution for supermarket refrigeration, is facing its own supply issues.
The trade magazine Gasworld has revealed that CO2 users are facing what has been described as the "worst supply situation to hit the European carbon dioxide (CO2) business in decades".
It reports that many consumers of CO2 – especially carbonated drinks producers – are desperate for the product.
Supplies uncertain
One of the UK's largest providers of CO2 refrigerant told the Cooling Post that the issue had been of concern for a few weeks but was confident its supplies were sufficient "to weather the storm". Others are less certain. Another supplier said of the shortage: "It is having an impact – after today we are completely sold out and unsure when we will be resupplied."
Refrigerant company Harp International, a major Beijer Ref supplier, has written to UK customers admitting that many of the smaller manufacturers and distributors of carbon dioxide had experienced severe difficulties in supplying bulk deliveries of carbon dioxide over recent weeks.
"The UK's largest manufacturer of carbon dioxide has for several weeks been experiencing production issues at its plant. It not only produces carbon dioxide for its own customers but also supplies all the other UK manufacturers with supplementary product. Technical issues have led to its temporary closure and the impact of this is starting to be felt," the statement said.
"Harp International in partnership with Dean and Wood will endeavour to ensure that we keep customers informed and up to date as to the situation," the company promised.
Ammonia plant shutdowns
One of the major sources of CO2 in Europe is as a byproduct from ammonia plants in the UK, Norway, the Netherlands and France. Most ammonia is produced for the seasonal fertiliser production business. These fertiliser companies traditionally plan maintenance or shutdowns between April and June.
According to Gasworld, the situation has been compounded this year with a fall in the market price of ammonia and the availability of supplies from outside Europe. This has led to European producers prolonging the downtime of their plants.
While the situation effects the whole of Europe, the UK is said to have been hardest hit, with southern Europe experiencing fewer problems.