CO2 refrigeration maintains IceHotel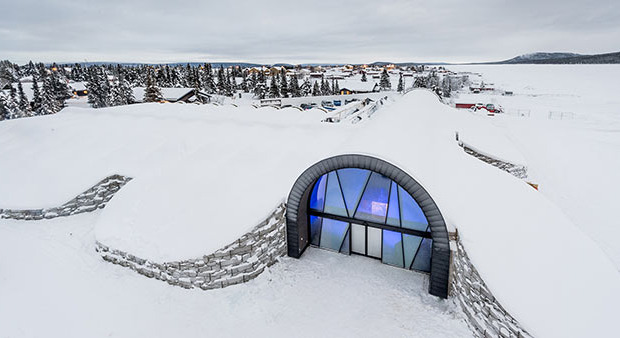 The permanent IceHotel, opened last year in Jukkasjärvi, Sweden, has been successfully retained this summer thanks to solar energy and a CO2 refrigeration system.
The IceHotel offers a permanent ice experience with 20 suites all created out of snow and ice by select artists from around the globe.
In the summertime, the hotel is powered by solar energy captured from the 100 days of constant daylight. This is made possible due to its location 200km north of the Arctic Circle where the sun never sets during the summer time.
The cold room project was completed in a joint project between Swedish contractor TEO-Kyl Hässleholm and "natural" refrigeration system supplier Advansor. It features two Advansor water-cooled compSUPER XS 2×0 ValuePack's including heat recovery. In these CO2 booster racks the compressors are placed in two layers – MT compressors at the bottom and LT compressors above.
The racks are connected to the same brine system that cools the roof of the cold-room and a snow/water mix is sprayed inside to create a snow cave effect.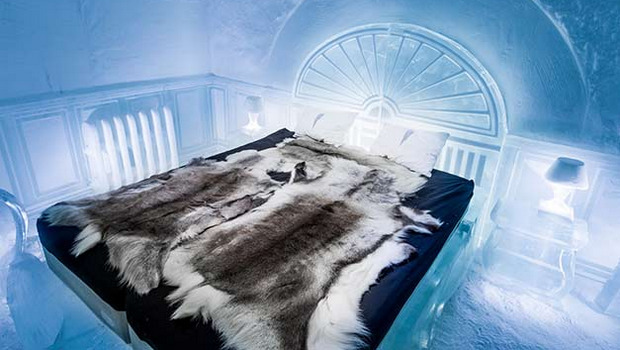 The cold rooms are available all year and the racks are said to be running smoothly, making the project a huge success. The heat recovery system provides the showers with 2000 litres of hot water including 10 suites fitted with Jacuzzis.
The total installation has a 70kW cooling capacity, with a possible heat recovery of 50kW.