CO2: A cheap way to keep your fish cold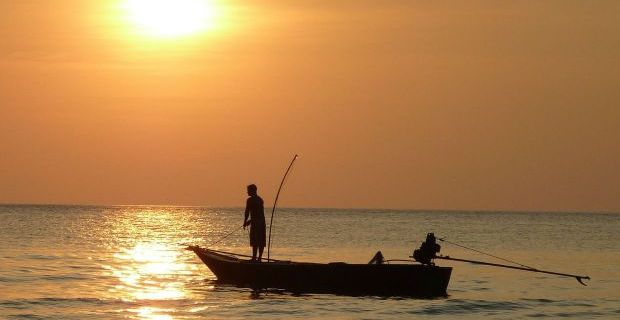 Ice plant installer Vink sees CO2 systems as the cheapest available option for light industrial applications like in the fishing sector.
"In small industrial plants [capable of making up to three tonnes of ice] it is cheaper to use CO2. [It is] the best refrigerant to use in the face of [the EU's] F-Gas Regulation," Simon Slob told, a manager at Dutch ice plant installer Vink, on the occasion of the UN-backed World Fisheries Day.
HFCs have typically been used in small European ice plants, until the F-Gas Regulation pushed manufacturers and buyers of refrigeration and air conditioning equipment to reduce the average GWP of refrigerants from 2,000 to 400 by 2030.
"CO2 is typically used in the market for smaller applications that make around three tonnes of ice for the meat or the fish industry, as a way to combat this legislation," Slob explained.
Ammonia has been used for larger applications for a long time, producing 10 to 15 tonnes of ice. But using it for smaller applications often means using an indirect system, which can increase costs.
"Being a refrigeration person, I'm not really into indirect systems. You always have an energy loss and this means your energy use goes up," Slob said. "So, I prefer using CO2 subcritical systems, as I can use CO2 throughout the whole refrigerant system and lose none of the cold being transferred."
Vink uses CO2 Geneglace ice machines, which work at the subcritical level to make ice. This is sometimes integrated with a bigger system to air-cool the facility.
Towards natural refrigerants
Is Europe experiencing wider uptake of natural refrigerants due to the F-Gas Regulation?
"Yeah, I think that I do see a change [since the legislation]. During this Chillventa [2016] I notice that there was loads of natural refrigerant people there", he said.
The Dutch installer, whose customers are in the meat, fish, bakery and vegetable packing industry, pushes the ultimate decision on which refrigerant to use on to the end user.