China pushes for standards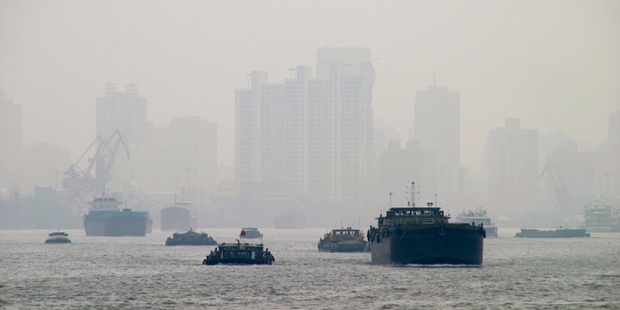 As part of the Kigali agreement to phase-down HFCs, under the Montreal Protocol, China is proposing a review of safety standards to remove barriers to alternatives to HFCs, especially natural refrigerants.
During negotiations of the global agreement to phase-down HFCs recently in Kigali, Rwanda, it became apparent once again that the lack of updated standards poses a barrier to alternatives such as natural refrigerants. A consultation group, lead by China, discussed the establishment of regular consultation on safety standards, with a concrete proposal to establish an ad hoc standards coordination group.
The likely reason behind this push for standards is China wants to ensure its place as a market leader in the HFC phase down.
International standards would greatly assist in transportation of natural refrigerants like ammonia as well as appropriate measurements of charge sizes for hydrocarbons and pressure standards for CO2.
How would this work?
The Consultation on standards requested that the Technology and Economic Assessment Panel (TEAP) establish a task force to co-ordinate with the International Electrotechnical Commission to review IEC 60335-2-40. They asked TEAP to conduct tests and risk assessments addressing; pressure, flammability and toxicity.
Any review would then be forwarded to the International Organization for Standardization (IOS). This would likely be followed by a revision of any existing technical descriptions and characteristics in products or systems.
What are the current issues?
Standards setting particular requirements for electrical heat pumps, air-conditioners and dehumidifiers (IEC 60335-2-40) were drafted more than 15 years ago and they are currently particularly obstructive to some solutions, such as hydrocarbons. These standards, according to industry expert Dr Daniel Colbourne, assume a constant leak rate, disregard mitigation measures and cannot be based on realistic or scientifically sound measurements.
Practical incompatibilities, in ISO 5149 covering flammability in Room Air Conditioners have been described as "overall, complicated and inconsistent".
Other standards are also preventing a wider uptake of ammonia or CO2-based solutions.
Background
During many of the side events held at the Kigali meeting, the lack of standards was discussed as a factor preventing an accelerated phase-down of HFCs. It is an issue which plagues global regulations and isn't limited to either developed or developing countries.
The call for appropriate standards, at the Kigali meeting, add weight to a long standing push from the Chinese Ministry of Environmental Protection (MEP) – Foreign Economic Cooperation Office (FECO) which was also voiced at the Vienna meeting under the Montreal Protocol in July 2016.
Next steps
The proposal to establish a permanent group on standards will be workshopped in July 2017 before the Open Ended Working Group (OEWG) of the Montreal Protocol meeting in Bangkok, Thailand. If the proposal is successful at the OEWG then an ad hoc working group will be established and the TEAP will be instructed to conduct a report reviewing the current standards. This report would then be delivered to the plenary for the parties. Though the process is quite long, and there is no clear date when new standards will be implemented it is significant that China is instigating this move. It reflects China's commitment to the HFC phase-down.