China 'the crucial player' in global HFC phase-down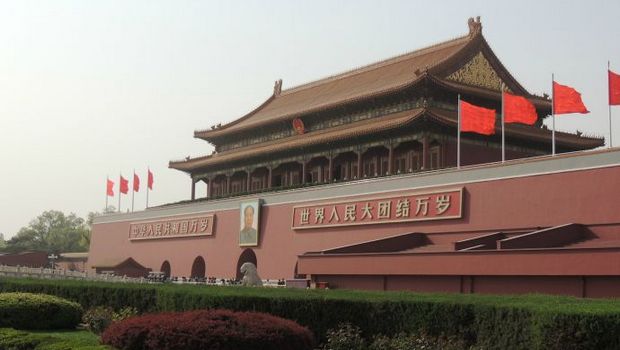 Efforts by the Asian giant to reduce HCFC and HFC consumption will move the global HVAC&R market, according to the European Commission.
As the world's biggest producer and consumer of refrigerants, efforts by China to reduce HCFC and HFC consumption will have a ripple effect across the global HVAC&R sector, according to the European Commission.
The Commission attended talks in Kigali last year that produced a landmark global HFC phase-down agreement. "We think the EU proved that a phase-down works, because we're showing that alternatives are available," Philip Owen, who heads the unit responsible for Montreal Protocol issues in the EU executive's directorate-general for climate action, said.
For Owen, the Gulf countries and India were always likely to fight hard in Kigali for an agreement under the Montreal Protocol that reflects their position as fast-growing economies at an earlier point in their phase-down pathway than Western nations.
China at the heart of global phase-down efforts
"The Gulf countries got a pretty good deal. But it was very important to understand the Indian position – this is a country that expects significant growth, and has far lower penetration of air conditioning equipment than China, for example. There are good reasons for allowing India the flexibility to grow its economy in a satisfactory way," Owen said.
Ultimately he believes China holds the key to what the future will bring. "If we've already moved developed and other developing countries to lower GWP alternatives sooner, then the supply side will cut back. That's why I don't think India will grow into high-GWP HFCs – because of China more than anywhere else. China is the crucial player," Owen argued.
In international climate diplomacy, "the expectation of negotiators is that these countries will jump from [HCFCs] straight to lower GWP alternatives," the Commission official insisted.
As countries around the world begin to implement the Kigali agreement, chemical companies that manufacture a new generation of fluorinated refrigerants (so-called HFOs) are expected to push for these to be adopted as alternatives to HFCs. What will happen if these require phasing down further down the line as environmental protection measures intensify?
The European Commission must remain technologically neutral and cannot back one option over another as long as they all comply with existing legislation. "We wouldn't want to pick winners," said Owen. Nonetheless, he predicts that natural refrigerants will continue to grow. "They have to increase to make the phase-down work," he said.
Towards an EU-wide cap-and-trade system?
The introduction of a paid cap-and-trade system governing production and consumption of HFCs, in the spirit of the EU's Emissions Trading Scheme, would be one way for politics to steer the European market towards alternatives.
The idea is being championed by Bas Eickhout, a Dutch Green member of the European Parliament. "I'm interested in it. It creates revenue that helps industry and supports it in making the shift," he told Accelerate Europe. But like any potential EU initiative involving new taxes or fees, a cap-and-trade system for HFCs would be difficult to introduce. Not least because "this was heavily opposed in the [F-Gas Regulation] negotiations," he warned.
The European Commission is more cautious. The cap-and-trade system is "something that the Parliament was very keen for the EU member states to do something about," Owen said. "I think the political reality is that the Council [of EU countries] wouldn't want it. It's not something that found favour a couple of years ago," he explained. "At present I don't think there's the appetite for [cap-and-trade], for many reasons – such as the complexity and the administrative burden, let alone the politics of it," Owen said.
Nonetheless, the Commission official expects it to be discussed. "I'm sure it'll be one of the questions on the table in the next review," he said.