Chemours' XL41 approved for York chiller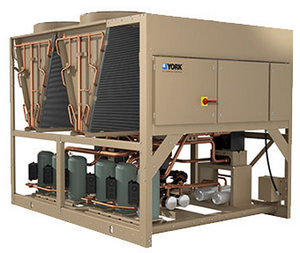 Chemours' Opteon XL41 (R454B), a lower GWP replacement for R410A, has been selected by Johnson Controls for its York YLAA scroll chiller platform in Europe.
Being a "mildly flammable" A2L refrigerant it is suitable for use in YLAA models ranging from 190 to 530kW.
Designed for positive displacement, direct expansion air-conditioning, heat pump, and chiller applications, Opteon XL41 is said to offer the lowest GWP (466) solution to replace R410A with no compromise on performance.
Chemours says that the refrigerant was specifically designed to enable OEMs to quickly transition away from R410A without requiring major equipment design modifications.