CFC11 in China a "massive crime"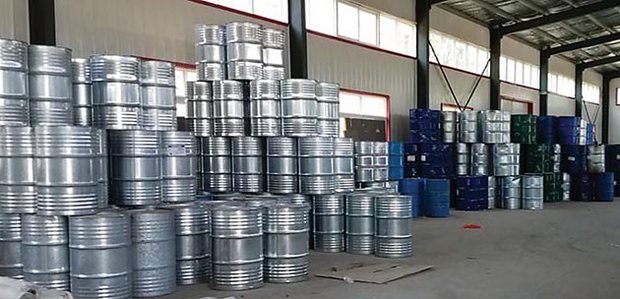 A new report – Blowing It – by the Environmental Investigation Agency (EIA) reveals shocking evidence that the use of CFC11 in the polyurethane foam sector in China is the cause of the recently discovered increases in CFC11 in the atmosphere.
Thirty or more years ago, CFC11 was commonly used as a refrigerant and in the foam insulation sector. Under the Montreal Protocol, countries agreed to phase out CFC production by 2010, and since 2006 countries have reported close to zero production of CFC11.
In May, a team at the National Oceanic and Atmospheric Administration revealed that atmospheric emissions of CFC11 increased by 25% from 2014 to 2016, with about 13,000 tonnes a year estimated to have been released since 2013. In addition to being an ozone-depleter, CFC11 has a high global warming potential of 4750.
In the wake of this report, EIA investigations uncovered evidence from 18 different companies in 10 Chinese provinces, confirming their use of CFC11 as a blowing agent in the manufacture of foams to insulate buildings and appliances. Company executives are said to have revealed that the use of CFC11 is common practice across the industry.
The EIA is releasing its report in advance of the Open-Ended Working Group of the Montreal Protocol meeting in Vienna this week, where the issue of the rogue CFC11 emissions is likely to be high on the agenda.
"If China doesn't stop this illegal production, it will imperil our slowly healing ozone layer," said Alexander von Bismarck, EIA US executive director. "CFC11 is also a super global warmer, making this a serious threat for our climate as well. What we've uncovered is a systemic problem, not isolated incidents. It requires a comprehensive nationwide intelligence-led investigation and higher penalties throughout the sector that fit the crime."
Traders and buyers of CFC11 in China estimated that it is used in the majority of China's rigid PU foam sector. Nearly all the companies investigated by the EIA indicated that CFC11 formed the majority or all of their production. Several companies were aware that its use was illegal but explained that it was cheaper and made more effective foams.
PU foams are widely used for building insulation as well as appliance insulation, including domestic and commercial refrigerators and freezers. Its manufacture typically involves mixing two components. One component, commonly known as the "black agent", contains an isocyanate. The other "white agent" component contains the polyol premixed with other chemical ingredients and includes the blowing agent such as CFC11.
One Chinese seller of the illegal gas stated that if CFC11 was mixed with white agent it could be exported without a license and that, unlike CFC11 gas, it could not be tested.
Several factory representatives acknowledged the illegality of their actions. One factory is said to have confirmed keeping a stockpile of the legal alternative "just for show" when inspections occurred. Factory owners were said to be reluctant to disclose the exact location of the illegal CFC11 production, but one referred to "guerilla tactics" employed by such producers who change locations frequently in order to avoid government inspections.
The representative of another company estimated that 99% of its products used CFC11, produced by unlicensed factories with hidden operations based in Inner Mongolia. The individual estimated that the total of HCFC141b in the market was just one-tenth of CFC11, and that only large prominent companies like Haier would use HCFC141b.
Another company representative, who admitted that all of their white agent production used CFC11, said that HCFC141b is not as efficient to produce as CFC11 and was 1000RMB/tonne (approx $150) more expensive. The representative also stated that CFC11 containing foam agents could be exported by labelling them as 141b.
The investigation also suggests corruption amongst the authorities. One company representative that his company does receive inspections but said they were warned by connections within the local environment administration when these would happen. "When the municipal environmental bureau runs a check, our local officers would call me and tell me to shut down my factory. Our workers just gather and hide together. It's pointless…government is going too far in these environmental protection efforts," he is reported as saying.
In the event that illegal production, sales or consumption is discovered, the EIA says that those involved only face confiscation and fines ranging from RMB5000 ($750) to RMB1million ($150,000).
Clare Perry, EIA UK climate campaign leader, said: "This is an environmental crime on a massive scale. Steps need to be taken to ensure enforcement and compliance with all the obligations of the Montreal Protocol, including new controls on HFCs. How the Montreal Protocol addresses this issue will determine whether it continues to merit its reputation as the world's most effective environmental treaty."