CCAC: Green air-con technology needed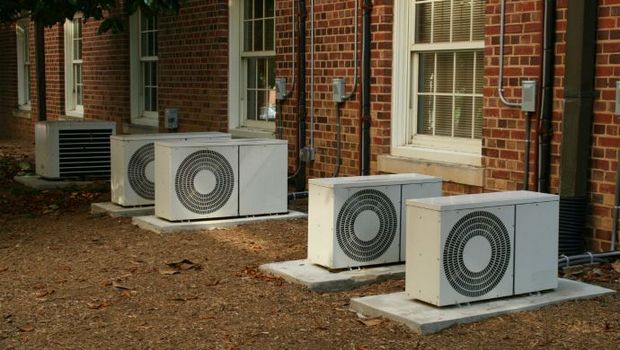 With natural refrigerants ready to step in as replacements for f-gases in HVAC&R technology, a workshop held on the margins of the 29th Meeting of the Parties to the Montreal Protocol (20-24 November 2017), organised by the Climate and Clean Air Coalition (CCAC), set out ways to combat growing use of high-GWP HFCs.
HFCs, which are currently being used in air-conditioning systems worldwide, will be phased down under the Kigali Amendment to the Montreal Protocol. Kigali was ratified this November, boosting the market for sustainable alternatives.
"There is now no question of the urgent need to quickly identify and deploy environmentally-sound solutions to give Parties the tools they need to meet their obligations under the Amendment, while also meeting the rapidly increasing global demand for air conditioning," Helena Molin Valdes, head of the CCAC Secretariat, explained at CCAC's 'Sustainable Technologies for Air Conditioning Workshop'.
The Chinese government is supporting wider use of propane (R290) as an efficient alternative to HFC refrigerants that can be used in air conditioners. Ole Nielsen, who heads the United Nations Industrial Development Organization's (UNIDO) Montreal Protocol Division, presented on behalf of the Chinese government conversions to hydrocarbon technology that have been carried out in Chinese factories' production lines.
Nielsen noted: "It's technically very promising [but there are] safety issues."
China is the world's biggest manufacturer of residential air conditioners. With a market share of 85%, it produces 100 million units per year. Marc Chasserot, CEO of shecco, publisher of this website, argued at the event that if China were to make the shift to propane, it would significantly increase the market share of this natural refrigerant.
"China and India established production of R290 RAC [room air conditioning], but market uptake is slow," Chasserot said.
Currently there are estimated to be 1,300+ R290 split air-conditioning (AC) systems installed in China and India has over 400,000 in operation, according to data from sheccoBase.
"Active policy support, update of safety regulations, and stronger industry commitment are needed to unlock full R290 RAC market potential," Chasserot argued.
Where is Europe heading?
In Europe, there has been some shift towards AC systems using R290. Chasserot cited the example of Midea Germany and Italian company Delonghi, which sell propane-based portable AC systems.
German manufacturer Frigoteam also presented hydrocarbon (HC) chillers that have been used by the firm since 2011. Gerrit Kerkenpass, Frigoteam, told the audience at the event that since the company started working with hydrocarbons they had installed 111 HC chillers.
"Until today no massive leak and no accident," Kerkenpass said.
Installations of these systems been carried out in diverse places like a pharmaceutical plant, an electronics store and a fruit storage warehouse.
Germany and China may have opted to try out hydrocarbon technologies, while Canadian firm Carnot Refrigeration has explored CO2.
Carnot has carried out a demonstration project this year at the German embassy in Ottawa, Canada. It uses a CO2 transcritical system to air condition the embassy building.
Prof. Stefan Elbel, an associate director at the Air Conditioning and Refrigeration Center (ACRC), University of Illinois at Urbana-Champaign, United States, advocated for CO2 to be considered "(for many applications) the 'final' refrigerant selection".
Elbel also explained how transcritical CO2 could be used for mobile air-conditioning and heat pump systems.
He cited examples from Sanden, which delivered the first CO2 AC systems for mass-produced cars in 2017, and the revolution in electric cars as key examples that could accelerate the growth of these technologies.
"Heat pumps for electric cars could bring the breakthrough for CO2," he said.