Carly at Chillventa: 'Demand for CO2 is very big'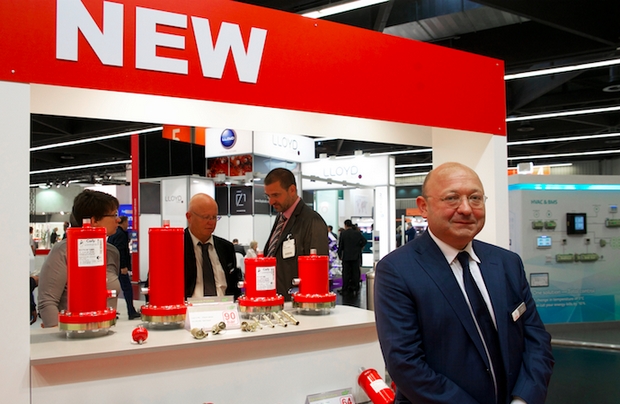 French component manufacturer Carly reported growing demand for CO2 components at last week's Chillventa tradeshow, amid increased interest in natural refrigerant solutions as f-gas phase-down deadlines draw near.
Carly was at Chillventa to showcase equipment for CO2 refrigeration systems at pressures of 64 bars to 140 bars. Among the components on display were filter driers for stopping humidity and acid, mechanical filters for stopping solid particles, discharge mufflers, and oil filters adapted for use in CO2 systems.
"Clearly, demand is very big for CO2. Globally, the trend is that refrigeration racks are really going CO2. We know that some OEMs are dedicating 60 or 70% of their production to CO2. So it's a must to offer these specially-made products," said Carly's managing director, Cyrille Berthet.
"In early 2017, we will launch a 64-bar line of replaceable core filter driers," Berthet said.
"One of our most in-demand products, designed for 80 bars, is an oil filter with a steel mesh that you can clean with solvent," he added.
"For the liquid line, for a number of products we're only asked to provide 64 bar – we don't need to reach 80, 90, or 140 bars. For the discharge and oil lines, you need 140 bars," he explained.
Carly were exhibiting replaceable core filters capable of withstanding pressures of 140 bars. Oil filters and discharge mufflers are other popular products in the firm's 140-bar range.
"Demand is really increasing. Carly is now putting a lot of energy into developing an oil separator for CO2 transcritical applications (140 bars). We're seeing big demand for that here at Chillventa, so we'll launch it next year," Berthet said.