Carel to bring ejectors to North America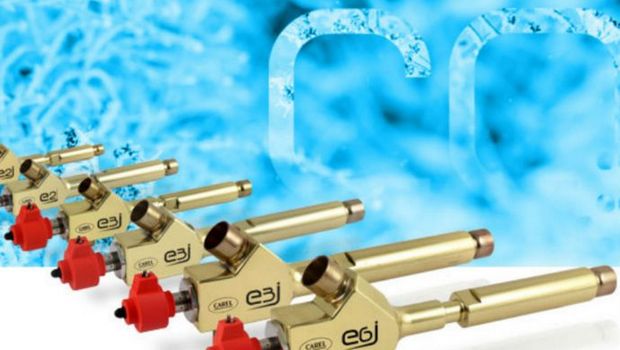 Italian component manufacturer Carel is introducing its EmJ modulating ejector line to the North American market this year.
"After the interest we got in Europe, this is another important market for CO2 transcritical," said Brandon Marshall, application manager refrigeration, Carel USA, based in Manheim, Pa., at the AHR Expo in Chicago last month. "The ejector should facilitate this." Ejectors enable transcritical systems to run efficiently in warm climates.
The EmJ line made its debut in 2016 in partnership with Carrier at the ATMOsphere Europe conference hosted by shecco (publisher of Accelerate America). The ejector is being piloted in transcritical systems installed in 15 supermarkets in Europe. Carel will begin selling it in North America and Europe in June.
The modulating ejectors, which allow a transcritical system to continuously adapt to variations in operating conditions, can accommodate smaller transcritical racks used in convenience stores, Marshall noted.
The ejector works by redirecting a portion of the CO2 suction gas from medium-temperature evaporators to the ejector. When the CO2 gas coming to the ejector from the gas cooler "hits a certain high pressure," a valve opens and allows the suction gas to enter the ejector, mix with the gas from the gas cooler, and go to the pressure vessel (receiver) where some will liquefy, said Marshall.
"So we're taking a portion of that suction gas back and thereby increasing the COP on the medium-temperature compressors and saving energy."