Bitzer's compressor technology courses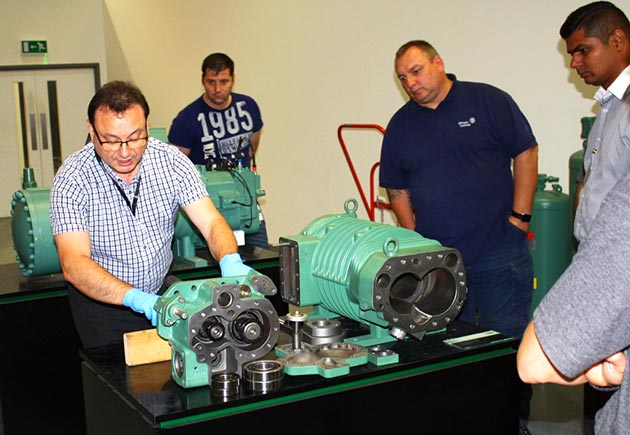 Key compressor technologies will be the topic of a new programme of courses scheduled for the rest of this year and into 2019.
The day-long courses, based at the company's Milton Keynes headquarters, cover reciprocating and screw compressor technologies, inverter capacity control, plus an overview of the full Bitzer range.
The courses are free and include refreshments and lunch, with allocated parking available for all delegates. The course dates and topics are as follows:
Screw Technology: 6/11/18, 4/12/18, 15/1/19, 12/2/19, 12/3/19
Reciprocating Technology: 13/11/18, 11/12/18, 22/1/19, 19/2/19
Inverter Technology: 20/11/18, 18/1218, 29/1/19, 26/2/19, 26/3/19
Bitzer Range Overview: 27/11/18, 8/1/19, 5/2/19, 5/3/19
"The aim is to give installers, service engineers, system designers and hands-on end users a practical insight into the latest compressor technology," said Marcus Levy, Bitzer UK's head of technical training and business development. "Courses include application tips to get the best out of systems, in terms of energy efficiency and performance," he added.
For more details, or to book a place on a course, please contact training administrator Samantha Buckell on 01908 642966, or email: infotech@bitzeruk.com.