Bitzer Technical Roadshow encourages knowledge sharing in Australia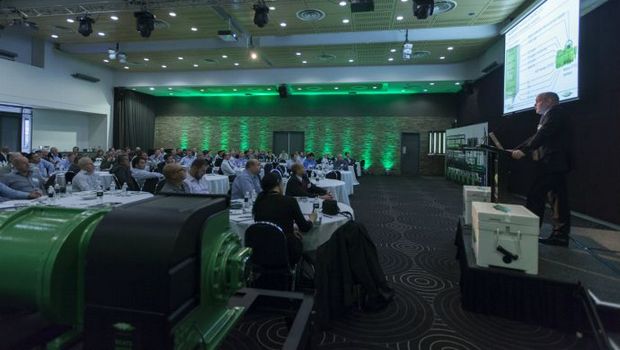 Bitzer will hold the Technical Roadshow event this July in Sydney and Melbourne, Australia and in Auckland, New Zealand.
With the coming HFC-phase down in Australia set to begin in January 2018, German compressor manufacturer Bitzer's Technical Roadshow event will look to encourage increased collaboration and knowledge sharing among all stakeholders in the Australian and New Zealand HVAC&R industry.
"We've always aimed to make the Roadshow reflective of both Bitzer and the wider industry," said René Le Miere, Bitzer's marketing and business development manager.
"In particular, this year we're reaching out to encourage trainees and apprentices to come along. This isn't an elitist event – the whole idea is to bring all levels of our industry together and learn from each other. It's an afternoon to learn something new, catch up with colleagues over a coffee, check out displays from some of our key suppliers, and with the addition of the interactive Q&A panel, get involved in the conversation."
The event is free and will include presentations that touch on alternative refrigerants, new compressor developments as well as CO2 transcritical and ammonia systems.
The Roadshow is held every two years. Over 120 participants from a wide cross section of industries are expected to attend each event. With limited tickets for each event, those who are interested are encouraged to act quickly to reserve their seat.
The three events will be held on the following dates:
3 July – Melbourne, Australia
4 July – Sydney, Australia
6 July – Auckland, New Zealand
To register, go to www.bitzer.eventbrite.com or for more information on the event contact +61 2 8801 9370.