Bitzer's pirate-busting app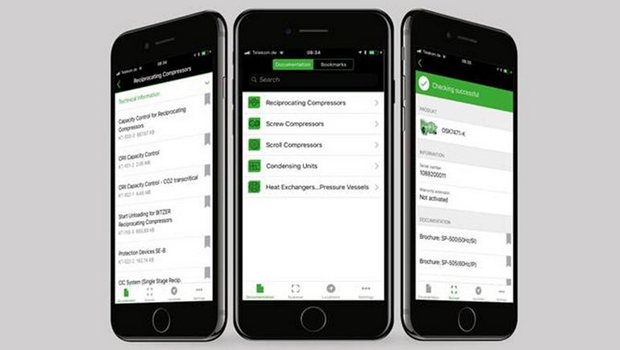 Compressor manufacturer Bitzer has produced a new app to protect customers from counterfeit product.
As well as verifying the authenticity of a Bitzer products, the Bitzer Spot App contains extensive documentation and a directory of all Bitzer and Green Point service points as well as all certified dealers.
The new tool for air conditioning and refrigeration engineers has been free to download on the App Store and Google Play since the end of August
Users can simply use the Bitzer Spot App to scan the QR code and verify that the article is a genuine Bitzer product. In addition, scanning the QR code reveals extensive documentation for the product concerned, sorted by subject groups. Users can add this information to their favourites, download it and share it.
The convenient site directory informs the user of the addresses and contact details of all Bitzer and Green Point service points as well as details of all certified dealers and other distributors. Users can place a call directly from the app, can write an e-mail and add the data to their address book. If the user has activated the location function, the app will sort the site information by subject groups and by the site's distance from the user. The route-planning function will then show the shortest way to the required destination. Alternatively, customers can also manually access the contact details of the Bitzer and Green Point sites as well as of the partners.