Beijer Ref benefits from CO2 developments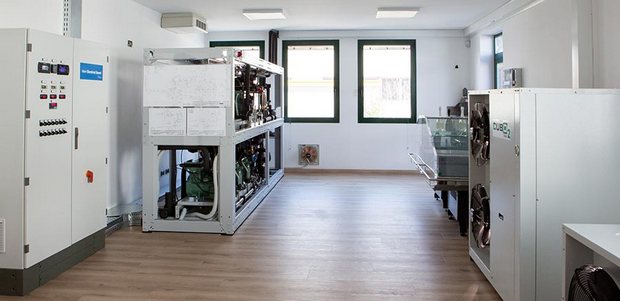 Wholesaler Beijer Ref is continuing to benefit from investment and expansion of its manufacturing activities, reporting growth of around 21% in the first quarter of this year compared to 2017.
In particular its commitment to the advancement of environmental technologies has seen the launch of a new CO2 condensing unit and the opening of a dedicated CO2 training facility.
"Building an international platform for our eco-friendly technology is of major strategic importance and something on which we will continue to focus," Beijer Ref CEO and president Per Bertland reported recently.
The new Beijer Ref Academy, opened in March at the SCM Frigo facility near Padua in Italy, is focused entirely on CO2 technology. As well as the CUBO2 Smart and CUBO2 Plus, the Academy also features a working CO2 transcritical rack fitted with ground-breaking technologies, some of which are not yet available on the market.
"This initiative is our way of showing how seriously we view environmental issues, and I hope that the centre will contribute to increased knowledge in the market in general," said Per Bertland.
The Academy is open to everybody and will also be used to train its own after-sales staff. The CO2 courses are available in Italian, English and French. Up to 100 engineers are expected to have been through the Academy by the end of this year.
SCM Frigo, which joined the Beijer Ref group in 2011, has led the development of CO2 refrigeration technology. It installed its first CO2 subcritical rack system in Switzerland in 2005, following this up with the first transcritical rack the following year in Luxembourg. Both systems are still running.
As a pioneer of the technology, SCM Frigo has a close partnership with Danfoss, assisting in its development of the very first ICMTS motor-operated high pressure valve for CO2 systems. Since then it has worked with all the major controls companies including RDM, Carel and Dixell. Today, the rack in the Academy is testing a number of different technologies, including an electromagnetic compressor and different types of ejectors, both gas and liquid, from Carel and Danfoss.
With demand for its CO2 expertise increasing, SCM Frigo was listed by Sainsbury in 2009, Carrefour in 2015, closely followed by Morrisons in 2016 and Aldi in 2017.
Its largest contract totalling 2.4MW and comprising 48 compressors – three medium temperature units, two low temperature and two transcritical chillers – for a logistics facility in Italy, is due to be commissioned in June.
Established in 1979 producing HFC and ammonia systems, SCM Frigo's pioneering efforts in CO2 has seen this technology account for more than 90% of its sales.
When Beijer Ref first acquired equity in the company in 2011 – it completed the 100% purchase in 2014 – SCM Frigo's turnover was around €23m. Last year the turnover was €31m. 87% of that was for export and 99% of that was CO2 technology. Based on sales so far, this year's expectation of €35m in sales will be exceeded.