Baltimore Aircoil Company launches new cooling tower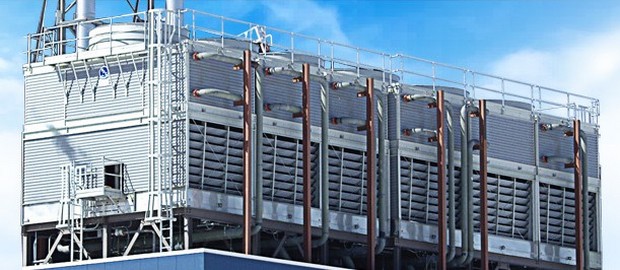 The new 10-foot models are part of BAC's successful closed circuit cooling tower line.
Baltimore Aircoil Company (BAC) – which designs and builds evaporative cooling and heat transfer equipment – recently launched a new 10-foot model in its Series V Closed Circuit Cooling Tower product line.
Cooling towers are typically used in large ammonia refrigeration systems and are connected to a condenser in a water or glycol loop.
BAC's new VF1 10' model saves customers money on installation costs compared to older BAC systems or similar competitors' models.
They come in four configurations (10'×12', 10'×18', 10'×24', and 10'×36' box sizes) that are certified by the Cooling Technology Institute (CTI).
The cooling tower is an efficient compact closed circuit cooling tower and can achieve up to 20% more cooling than similar competitors' models.
The US company highlights the closed circuit cooling towers' reliable, efficient, easy to install, and long-lasting construction from sustainable materials as the main advantages of this product.
Founded in 1938, BAC has had a long experience in making evaporative heat transfer products for the HVAC&R sector. It is headquartered in Baltimore, Maryland, United States.