ATMOsphere America unveils ammonia case studies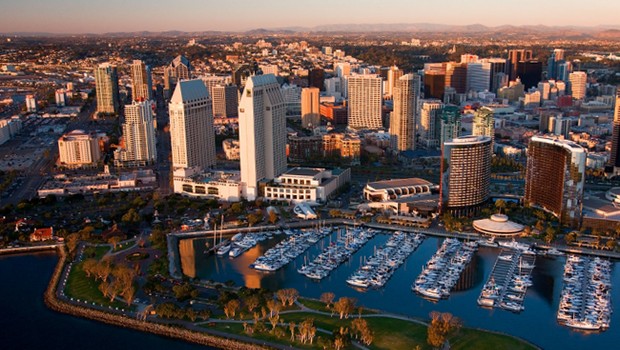 The ATMOsphere Review Panel has selected ammonia case studies from Evapco and Bohn de Mexico to be presented at ATMOsphere America 2017.
Taking place in Loews Coronado Bay Resort, San Diego, ATMOsphere America 2017 serves as the leading forum for discussion about the business case for natural refrigerants in North America.
Over 400 participants from the US, Canada, Mexico and the rest of the world will take part in the discussion together with end users and will hear about latest technology, legislation and innovation related to natural refrigerants.
The presentations are:
Evapco | Applying Low-Charge Ammonia Systems to an Operating Dairy Facility by Kurt Liebendorfer
The Evapcold low-charge units significantly reduced the quantity of ammonia at the Turner Dairy processing facility to a fraction of the amount it would have been with a traditional system, allowing for safer operation and a real reduction of the regulatory burden for the owner and contractor.
The case study project includes both roof-mounted penthouse Evapcold low-charge ammonia packages for room cooling and also ground mounted Evapcold low-charge ammonia chiller packages for cooling of dairy process loads. The facility is an operating plant that has an outdated existing ammonia system and the plant is undergoing a significant expansion. The ability to apply the Evapcold packaged systems in a 'plug & play' scenario greatly simplified the project design and installation, while significantly reducing he quantity of ammonia on site.
The energy efficiency savings of the Evapcold solution will also be analysed in this case study along with other benefits including faster project installation timeline, quicker startup, safer system operation, and reduced cost of ownership for Prairie Farms.
Bohn de Mexico | Cold Storage Distribution Center Design with Natural Refrigerants by Benito Gaspar Sagredo Lizarazu
A large cold storage distribution center facility was to be expanded, and the project required a sustainable operation with the latest technology, taking into consideration the efficiency and performance as the two main aspects.
The engineering team developed a state-of-the-art solution to handle the needs of this large facility using a critical charge (300 kg) NH3 rooftop unit, re-circulated CO2 for medium temperature needs, and subcritical CO2 for low-temperature needs. The system design offers a sustainable, efficient and modern solution for this kind of project.