Ammonia 'here to stay', says South African training director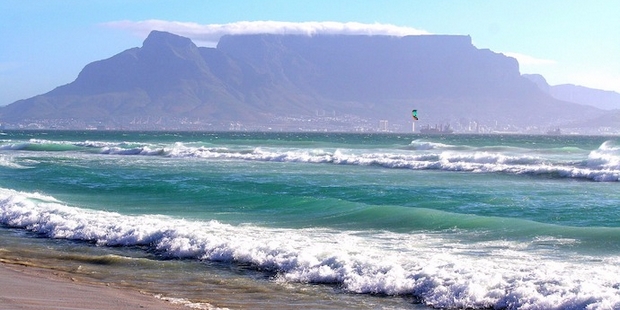 "Ammonia is here to stay, because it doesn't contribute to global warming or harm the ozone layer," according to Isolde Dobelin, director of the OTTC, a major training centre for using ammonia in HVAC&R applications in South Africa.
The Open Trade Training Centre (OTTC), based in Springs near South African capital Johannesburg, offers training courses in using ammonia for refrigeration and air conditioning in commercial and industrial applications. Participants are granted diplomas.
According to the OTTC, there are approximately 3,000 plants in South Africa that currently use ammonia as the refrigerant. "Most of these are industrial refrigeration plants. Ammonia has been used in South Africa since the 1930s," said Dobelin, speaking at Chillventa.
Founded in 1992 by Peter and Isolde Dobelin to address the shortage of vocational skill training in the South African refrigeration and air-conditioning industry, the company's mission is to transfer relevant technical knowledge and work skills to workers, practitioners, entrepreneurs and employers.
The OTTC has granted 320 ammonia diplomas to participants in its nine-week training course, in addition to over 800 ammonia safety certificates.
She is convinced that a combination of regulation and technological innovation has successfully addressed safety fears regarding toxicity. "Ammonia is the safest refrigerant," she argued.
"If you have training and maintenance plans in place, no accidents will happen. Once you're trained in its use, ammonia is much safer than other refrigerants."
Refrigerant use in South Africa has been strictly regulated since 2014. "Our regulations are similar to those in place in the EU. In some areas, they are even stricter," said Dobelin.
Applications of ammonia in South Africa include ice rinks, breweries, wineries, chicken factories, food distribution facilities, abbatoirs, fisheries, and large cold stores for fruit exports. It is also used in the ice cream industry.
Food and beverage giant Nestlé, meanwhile, uses natural refrigerants in all its large buildings in South Africa. "Their head office in Johannesburg is a water-cooled system. Ammonia is the refrigerant that cools the water," said Dobelin.
"Ammonia is at home in South Africa," she declared.