Will ammonia face competition from CO2 in 2018?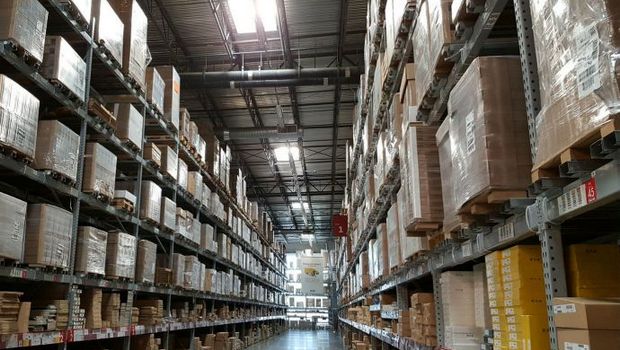 Some manufacturers and end users are expecting low-charge packaged ammonia systems and ammonia-CO2 cascade systems to face increased competition from CO2 transcritical in the industrial sphere, while foreseeing a boom for ammonia heat pumps.
"I predict increasing momentum toward CO2 systems (both subcritical and transcritical), and to a lesser extent toward low-charge ammonia in new construction," Pete Lepschat, engineering services manager at US-based Henningsen Cold Storage, told this website.
Henningsen has carved out a reputation for reducing the ammonia charge in some of its other warehouses by eliminating components and using evaporator coils with low overfeed ratios. Under the leadership of Lepschat, Henningsen reduced its charge-to-capacity ratio from as much as 52 lbs./TR in 1993 to 12 lbs./TR at a plant in Salem, Oregon, in 2014. Another Salem plant opened this year with a charge of 16 lbs./TR.
Henningsen recently announced its new 110,000 sq. ft. facility in Grandview, Washington, would use CO2. The company's first CO2 transcritical system will be supplied by Carnot Refrigeration and installed by PermaCold Engineering.
Lepschat predicts that development will focus on technologies that widen the usability and acceptance of CO2.
Kim G. Christensen, managing director at CO2 rack manufacturer Advansor, strongly believes that CO2 "will get the highest market share both in commercial and industrial refrigeration".
The Danish company has installed racks at the largest known CO2 transcritical installation, with a total capacity of over 3.36 Megawatts (MW), in the Netherlands.
Nonetheless, ammonia plants still boast higher capacities. Moreover, manufacturers are keen to point out that with the advent of low-charge ammonia systems, its use has become much safer.
Kurt Liebendorfer, vice-president of US-based low-charge ammonia packaged solutions provider Evapco, thinks this will be a very successful year for his company. "We are ending 2017 with some very exciting new orders and will be starting 2018 with additional orders, soon to be awarded," Liebendorfer told this website.
The food and beverage industry is realising that packaged natural refrigerant solutions "are able to recognise real project savings and come out the other end with a lower cost of ownership," he said.
Jesper Olsen, application expert – refrigeration at multinational component supplier Alfa Laval, thinks his company will also see a prosperous year for natural refrigerant products. "Ammonia heat pumps will have a big boom and we will be prepared," Olsen said.
He also expects the big cut to European HFC quotas under the new EU F-Gas Regulation to play a role in facilitating this change. "Yes, at least in the second half of 2018," he said, adding that natural refrigerant technology "will continue to increase the share of chosen refrigerants but also to be used more in the lighter air conditioning market".
Stefan Jensen, managing director of Scantec, has had huge success with low-charge ammonia in Australia. "We expect to complete at least an additional five low-charge NH3, central style, dual compression stage refrigeration plants in 2018, taking the total number of systems completed so far to 19 since the technology was first launched in 2012/13," Jensen told this website.
Nonetheless he thinks market uptake in the country is likely to be slow. "An acceleration of the market for natural refrigerant technology is likely to require a larger reduction of the HFC import quota than is planned for the first two to four years," Jensen said.
This year marks the first year of Australian legislation in force to phase-down HFCs.
A mixed bag of solutions?
André Patenaude, director (food retail growth strategy, cold chain) at Emerson Commercial and Residential Solutions, thinks there will be a mix of solutions on the market. "NH3, NH3-CO2 cascade, or CO2 booster systems may be seen as a viable, non-intrusive option to retrofitting existing HCFC facilities as well as in new [industrial] facilities," Patenaude said.
"NH3-CO2 cascade systems are starting to displace NH3 in industrial blast freezing and holding freezer applications. There will be availability of larger-capacity subcritical low-temperature CO2 compressors, enabling faster adoption," he said.
Beat Schmutz, CEO of Swiss system designer SSP Kälteplaner, agrees that the mix of natural refrigerants will continue. "The market in Switzerland will continue to develop natural refrigerants. CO2 will increasingly be used in the industrial environment in addition to ammonia plants," Schmutz noted.
Giacomo Pisano, sales manager at Italian compressor manufacturer Dorin, foresees some move to large-capacity CO2, but predicts that the market for natural refrigerant technology will remain "stable for ammonia".