Low-charge ammonia: coming to a fishery near you!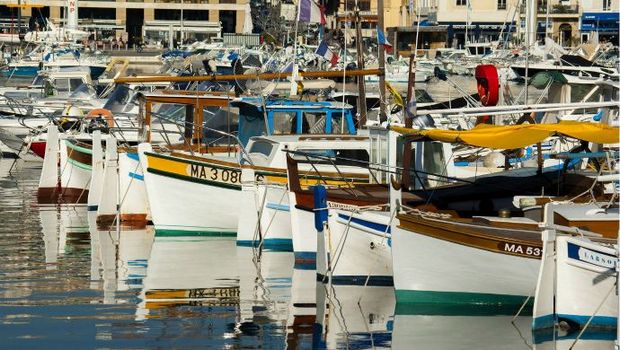 Participants in the Sustainable Management Of Refrigeration Technologies in the Marine And Off-Shore Fisheries Sectors event in Bangkok, Thailand, heard how low-charge ammonia systems can be used in boats and onshore.
As pressure to phase down HFCs mounts around the world and in a growing number of sectors, many HVAC&R experts are turning their attention to the marine and fisheries sector's use of HCFCs and high-GWP HFC refrigerants – where some think low-charge ammonia can be a possible solution.
Speaking at the Sustainable Management Of Refrigeration Technologies in the Marine And Off-Shore Fisheries Sectors conference in Bangkok, Thailand, Evert Potgieter – managing director at low-charge ammonia system manufacturer EVERFLO – said: "Fishing owners are very willing to switch to environmental alternatives if there are benefits."
At the UNEP, ASHRAE, IIR and UNIDO-hosted event, Potgieter listed the key benefits of low-charge ammonia:
Lower refrigerant charge.
Smaller environmental footprint – due to the environmentally friendly and efficient refrigerant used.
Simple to construct, easy to operate and service.
EVERFLO's equipment uses high quality components like stainless steel construction and shell, and tube titanium water-cooled oil coolers.
Higher energy efficiency (larger cooling capacity for the same absorbed power) – the system uses 120kg of charge compared to 1500kg in a traditional ammonia system.
The smell of ammonia ensures that repairs are made immediately.
Potgieter believes EVERFLO's "compact low-charge ammonia units for flow-ice, refrigerated sea water systems and freezing" could boost the efficiency of fisheries' refrigeration systems worldwide.
The key to this is the lower refrigerant charge, said Potgieter, which simplifies installation because the EVERFLO-designed units involve less piping and do not require complex assembly.
"I come from Africa so we think simplicity and skills," he said.
The units are also scalable and moveable, giving fisheries a degree of flexibility if they want to move their operations or install cooling operations in another area.
They can be used in small-scale fishing vessels to large trawlers, as well as in onshore fish processing facilities.
"Deep sea factory trawlers used in mid-water trawling [that freeze] 100-250 tons of fish per day onboard" can be retrofitted with these units, he said.
At the moment most such systems use R22, but Potgieter plans to convert trawlers to low-charge ammonia.
"Low-charge ammonia units [are] the future of refrigeration in the marine and fisheries sector," he declared.