Aldi Süd reaches 1,000th CO2 milestone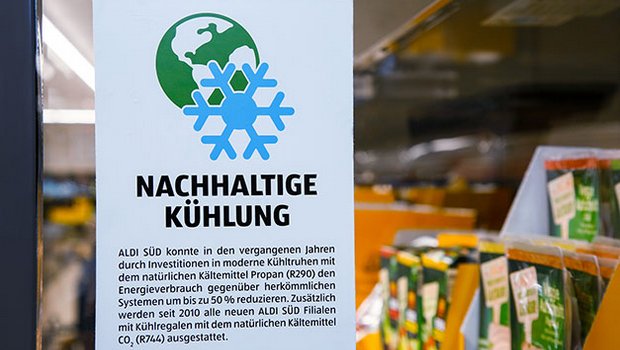 Retailer Aldi Süd claims to have reached the milestone of 1000 CO2 refrigeration system installations in its stores.
The German retailer took the decision in 2010 to equip all new buildings with CO2 systems. Since the beginning of last year, it has ramped-up investment in the purchase of new equipment based solely on CO2. In addition, since the beginning of 2016 all stand-alone units are operated 100% with the "natural" refrigerant propane.
Claiming a pioneering lead in CO2 technology in the German retail sector, Aldi Süd's project management director Agnes Macherey said: "The ongoing optimization of CO2 technology and the associated use of modern chillers fit our holistic approach to sustainability."
Long term, the intention is to convert all 1870 branches in Germany to only "environmentally-friendly" refrigeration technology.
Aldi Suisse locations now CO2 neutral
In a separate environmental milestone, Aldi Suisse, the company's Swiss operation, claims to have achieved CO2 neutrality across its locations.
This has been achieved by investing in energy efficiency, the purchase of sustainable energy, the use of "natural" refrigerants, and investment in carbon offset projects.