ALDI wins environmental award for ammonia distribution centre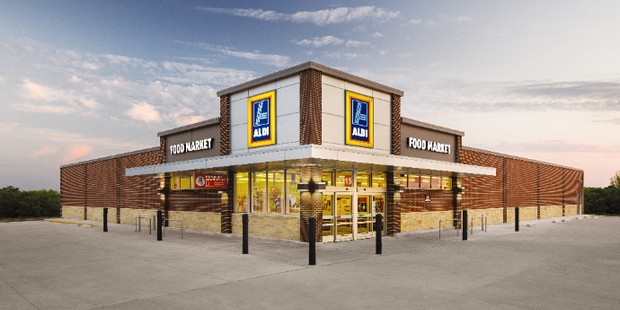 German retail giant ALDI has earned LEED (Leadership in Energy and Environmental Design) gold certification from the U.S. Green Building Council (USGBC) for its ammonia distribution centre and regional headquarters in Moreno Valley, California.
ALDI contracted the Graycor Construction Company – along with architects and engineers – to develop an environmentally friendly distribution centre and regional headquarters.
The environmentally friendly features of the Moreno Valley facility include:
On-site solar panels that provide 60% of the electricity at the

ALDI

Moreno Valley regional headquarters and warehouse;
An ammonia refrigeration system;
Electric vehicle charging stations and bicycle racks that promote the use of greener methods of transportation, and;
Water efficient landscaping and plumbing.
"ALDI is taking steps wherever possible to reduce our environmental impact," said Aaron Sumida, vice-president at ALDI Inc. "Building our warehouse to meet LEED Gold requirements is a significant achievement, one that will enable us to conserve energy, reduce water consumption – which is critical in California – and ultimately reduce our carbon footprint."
Presenting ALDI with the award, Rick Fedrizzi, CEO and founding chair of the U.S. Green Building Council, said: "By implementing measures to ensure the facility is operating more efficiently, ALDI is helping us get one step closer to USGBC's vision of a sustainably built environment within a generation and contributing to the uptake of green building practice worldwide."
Sustainable refrigeration key to addressing climate change
ALDI argues that its stores have a smaller carbon footprint than traditional grocery stores, due to their smaller size. ALDI stores use energy saving lighting and refrigeration systems that reduce energy use.
"As ALDI expands operations to California, we will continue to uphold these values by ensuring our California stores feature sustainable building elements designed to reduce our carbon footprint through energy efficiency, waste reduction and green building design," said Sumida.