AHT banking on propane for food retail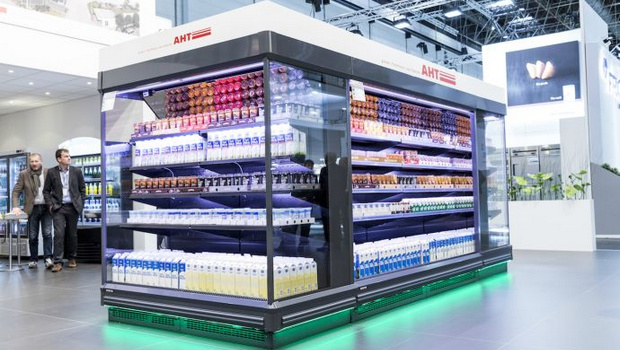 Austrian company AHT already has over one million propane-based food and beverage retail cabinets in operation worldwide.
Having opted for propane in the 1990s, AHT Cooling Systems GmbH remains committed to this natural refrigerant as a means of reducing the energy consumption and environmental impact of its cabinets.
AHT already has over one million propane-based cabinets operating in the market worldwide. "We think propane is the best solution on the market for supermarket units," Reinhold Resch, vice-president (research and development) at the Austrian firm, said.
At this month's EuroShop retail tradeshow in Düsseldorf, Germany, AHT presented its newest environmentally friendly cooling solutions for supermarkets.
Chief among these is the new Vento Green refrigerated cabinet, which took pride of place at AHT's EuroShop booth. Produced in Austria, it uses propane as the refrigerant.
"The decision to go for propane was very easy for us. We focused on two important things – one is the environmentally friendly gas, and the other is low energy consumption. Propane fulfils these two points very well," Resch said.
He is convinced that independent plug-in cabinets are the way to go. AHT's plug-ins boast leakage rates of less than 0.1%. Opting for a plug-in solution dispenses with the need for both external production of the cold and the secondary circuit to transport it.