AHRI updates refrigerant spec standard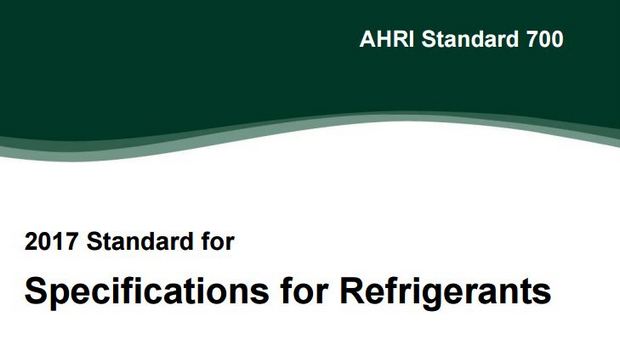 The latest 2017 edition of the AHRI Standard 700, Specifications for Refrigerants, is now available to download from the AHRI website.
The 2017 edition includes four new zeotropic blends – Arkema's R459A and three Mexichem blends R459B, R460A and R460B.
The characteristics and allowable levels of contaminants of these new refrigerants can be found in Table 2A of this standard. In addition, the unsaturates requirement is set to 0.5% by weight in this version to align with the EPA's Protection of the Stratospheric Ozone: Update to the Refrigerant Management Requirements Under the Clean Air Act. This change is reflected in the tables by removing the individual unsaturates requirement, as the unsaturates requirement is now consistent for all refrigerants.