Advansor's first Australian CO2 transcritical system up and running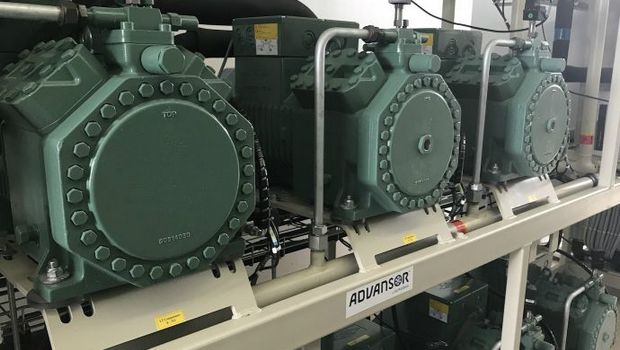 Danish company Advansor's first CO2 transcritical system in Australia yesterday began operating at a United Food Express warehouse in the Melbourne suburb of Keysborough.
Commissioning took two and a half hours and went smoothly despite an ambient outside temperature of 32°C, Jonathan Hare said from the Natural Refrigerants Company Pty Ltd. – which represents Advansor in Australia.
United Food Express is a Victoria-based seafood importer and wholesaler that distributes to the Australian food service industry. The CO2 transcritical system provides the chilling and freezing for the complex.
Lucas Refrigeration was responsible for installing the system. After talking with United Food Express, Lucas Refrigeration Managing Director Graeme Lucas opted for a CO2 transcritical solution. The Natural Refrigerants Company is coordinating and providing back-up services for the installation.
"The system is capable of achieving temperatures as low as -22°C," Advansor's service manager, Kristian Sorensen said, who was in Melbourne to assist with the commissioning process.
The system boasts eight compressors including four medium-temperature compressors (60 kW), one parallel compressor and three low-temperature compressors (170 kW).
"The rack is running very well," Sorensen said.