Advansor: Push for integrated systems driving CO2 innovation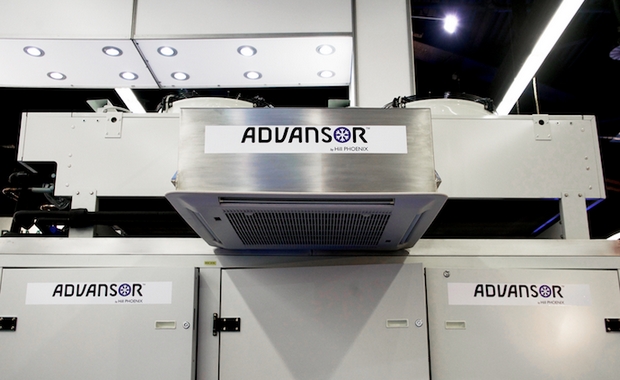 Danish manufacturer Advansor is ready to capitalise on the European food retail sector's move towards smaller stores by providing integrated heating and cooling systems, Managing Director Kim G. Christensen told at Chillventa 2016.
Christensen sees three drivers of the HVAC&R market in Europe: a move towards offering heating, cooling and air conditioning with one rack, the proliferation of small stores, and cost.
"You can link all our R&D to these three areas: integrated systems, smaller stores, and cost," Christensen said.
"We have to be better in small stores with CO2, because otherwise propane or other technologies will be there," he added.
Advansor cover CO2 capacities both large and small, with compSUPER ValuePack for supermarkets and the compINDUSTRI system for industrial applications. The company also manufactures a small CO2 condensing unit, for use in convenience stores or by pharmaceutical companies, for example.
"The ValuePack is what Hillphoenix call AdvansorFlex. It's our product for smaller supermarkets. AdvansorFlex was produced partly to satisfy Aldi's growth in the US," said Christensen.
New CO2 cassette for air conditioning
Advansor were particularly excited to be showcasing their new CO2 cassette for air conditioning at Chillventa. Driven from the refrigeration rack, the unit is capable of providing cooling or heating as required.
"In Europe, all the retailers are investing in small supermarkets. You have to go where the money is. So that's why we're offering our cassette system, together with the ValuePack," Christensen explained.
The Danish company has also identified a gap in its portfolio between the ValuePack and its small condensing unit – with a new 'mini-booster' product for medium capacities of up to 25 kW set to be unveiled at the Euroshop tradeshow in March 2017.