Advansor open for business in Australia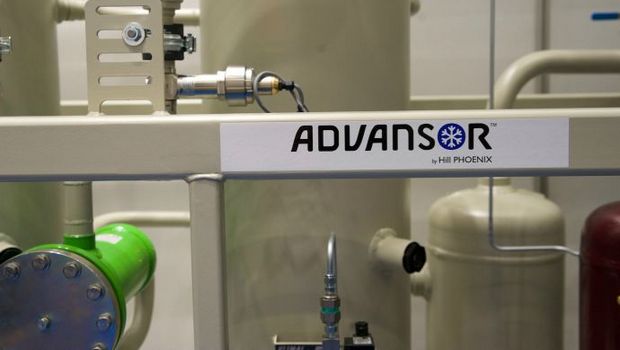 Lucas Refrigeration will install an Advansor CO2 transcritical refrigeration system in a United Foods Express warehouse.
As energy efficiency improvements bring CO2 refrigeration to warmer climates, Advansor is spreading its wings to Australia. Lucas Refrigeration will install the Danish company's first CO2 transcritical rack in the country, in a United Food Express warehouse.
"Advansor, the world leaders in CO2 transcritical technology, have arrived in Australia," said Ian Tuena, managing director of the Natural Refrigerants Company Pty Ltd – which represents Advansor in Australia.
United Food Express is a Victoria-based seafood importer and wholesaler that distributes to the Australian food service industry. The CO2 transcritical system will provide the chilling and freezing for the complex, located in the Melbourne suburb of Keysborough.
Bringing CO2 transcritical solutions to Australia
After talking with United Foods Express, Lucas Refrigeration Managing Director Graeme Lucas opted for a CO2 transcritical solution. The Natural Refrigerants Company is coordinating and providing back-up services for the Lucas Refrigeration installation.
"We're really excited about this, and we're looking forward to a bright future," Tuena said.
"With the recent signing of the Kigali Agreement, synthetic refrigerants were no longer an option. This led to the decision for a cost-effective and future-proof solution – a transcritical CO2 system," Tuena said.
"We're fortunate that we were one of the first ones involved in CO2 transcritical in this country," he added.
The Natural Refrigerants Company was also behind Australia's longest running CO2 transcritical system. Lucas was impressed with Advansor after working with the company's service manager, Kristian Sørensen, on elements of that project. That system was installed six years ago at a manufacturing plant of Exquisine Pty Ltd, a Thornbury, Victoria-based dessert company.
Closing the training gap
Despite his excitement about the commissioning of the Advansor system, Tuena warns that there is still progress to be made in triggering wider rollout of CO2 transcritical systems in Australia – particularly in terms of training local HVAC&R professionals to maintain natural refrigerant-based systems.
"We have a lot of heavy lifting and a lot of educational work to do. We need help and support from the government – not financially, but in terms of directives and decision-making. We need to get a national licensing scheme up and running in this country," he said.
In Australia, HVAC&R consultants often work with manufacturers to design systems on behalf of their end-user clients. If natural refrigerant uptake is to increase, it is crucial to improve understanding and awareness among consultants, Tuena observed.
Australia becomes the 33rd country in which Advansor operates. The company has installed almost 2,800 transcritical CO2 systems in 32 countries worldwide.