A-Gas buys German refrigerant business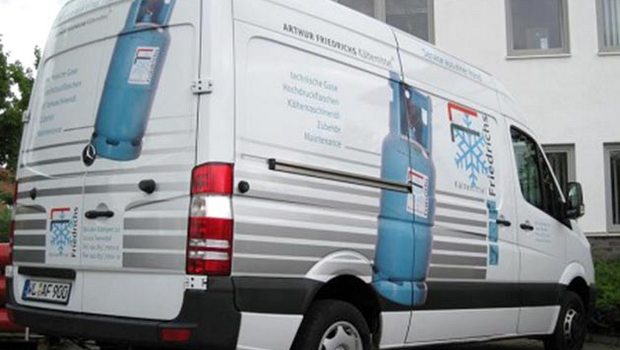 Refrigerant supplier and reclaimer A-Gas has expanded its European influence with the acquisition of German company Arthur Friedrichs Kaeltemittel GmbH.
Headquartered in Seevetal, near Hamburg, Arthur Friedrichs Kaeltemittel has supplied refrigerants for more than 60 years and is a key player in the European automotive market.
"This investment is a good fit for us. We've worked with Friedrichs Kaeltemittel in the past and much admired the way in which they operate," commented A-Gas MD John Ormerod. "This acquisition will allow us to further strengthen our global OEM automotive presence, where Friedrichs Kaeltemittel has made a considerable impact," he added.
A-Gas says it plans to further invest in the company by building a refrigerant reclamation facility.
"We will invest in a reclamation plant and create new jobs by doing so," John Ormerod confirmed. "Reclamation will expand as the pressure on supplies of key gases continues and the need to reclaim grows ever more important."
Friedrichs Kaeltemittel has been supplying refrigerants to the European market since 1955. The company also provides products to the OEM market, services equipment and offers expertise on new installations. The A-Gas acquisition is subject to clearance from competition authorities in Germany and Austria.
This is the second A-Gas acquisition on the European mainland in less than a year. In August, A-Gas acquired the Netherlands-based reclamation business, BTC.