Greenland trawlers opting for ammonia plate freezers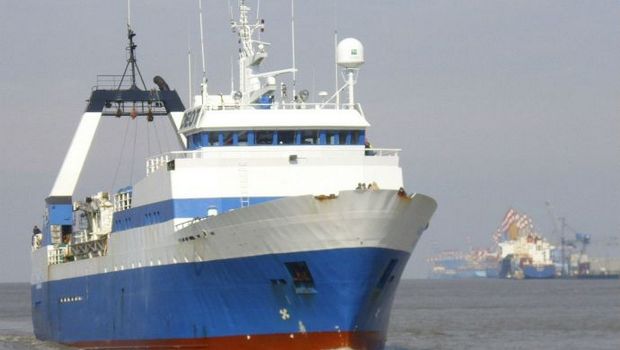 DSI will install the freezers in two new vessels for Royal Greenland to be built between 2017 and 2019.
In keeping with a gradual trend towards more climate-friendly onboard freezing equipment in the fisheries sector, the Royal Greenland fleet has ordered two new vessels fitted with DSI's horizontal ammonia plate freezers.
Other fishing vessels have already taken a similar route, heard attendees at the recent Sustainable Management Of Refrigeration Technologies in the Marine And Off-Shore Fisheries Sectors conference in Bangkok, Thailand.
Some South African fishermen have opted for low-charge ammonia, while Norwegian fisheries have pursued CO2 Dutch vessels have even decided to combine both.
Opting for ammonia in trawlers
DSI's plate freezers for the Royal Greenland trawlers will use ammonia.
"Installations [of the Greenland trawlers] will take place in 2017, 2018 and 2019. It is for new vessels not yet built," said Peter Nygaard Christensen, sales director at DSI, which is know for designing and manufacturing manually operated and automatic plate freezers.
The two Royal Greenland trawlers will be built at the Astilleros de Murueta shipyard in Spain. The two vessels are to be delivered in 2018 and 2019. One of the vessels will be equipped with four ammonia-based DSI automatic horizontal plate freezers, and the other will have two.
The first trawler is a fillet trawler, which will eventually be used for fishing Greenland halibut and white fish. The second is a shrimp trawler, which will also handle catches of Greenlandic halibut.
DSI has also rescieved orders to fit three other new vessels with DSI plate freezers.