Up to 50% energy savings from CO2 transcritical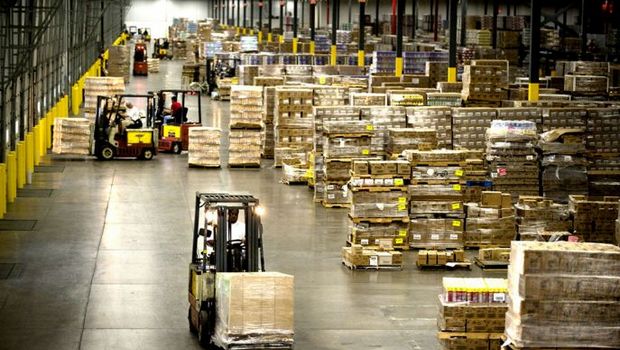 Retrofitting the cooling system at grocery delivery service Verscentrum Nederland's (VCN) facility led to huge energy savings in winter.
Demonstrating the benefits of opting for natural refrigerant CO2 for HVAC&R applications, global rack and system manufacturer Carrier's retrofitted installation at Dutch grocery delivery service Verscentrum Nederland (VCN) has yielded significant energy savings.
VCN's director of e-commerce operations, Maarten van Dijk, told the 20th Annual European Cold Chain Conference (held on 8-10 March 2017) that the energy-efficiency benefits of adopting CO2 transcritical systems compared to their HFC-based counterparts were his main reason for choosing to convert the facility from refrigerants R134a and R507 in the first place.
Van Dijk added, "we have an energy saving average during the year of 32%. [And] during the winter – up to 50% – this saving is [a lot] higher than the savings during the summer period: about 15% savings".
He also cited consumers' growing interest in green technology as a key driver of his decision to go CO2.
Carrier played key role in success
VCN's partnership with Carrier played a crucial role in its decision to install more of these CO2 projects. "We see the proven cost saving and superb long term service contracts with Carrier," Van Dijk said.
Carrier's ejector technology has also helped improve the effectiveness of CO2 in warm ambient temperature conditions. Carrier's Marius Der Linden pointed out during the event that, "ejector technology overcomes the high ambient barriers" that have traditionally affected the performance of CO2 systems in warm climates.